Last month, we talked about how to decorate with books. Specifically, how to store them in around the house so they are easy to find, beautiful, and a reflection of your own personality.
Like books, house plants are perfect home decor accents.
Unlike books, they can feel a bit intimidating to care for.
In fact, in some cases, they're downright impractical. If you travel often, or have rooms with no natural light, you might waste a lot of money or make yourself crazy trying to keep them alive.
But…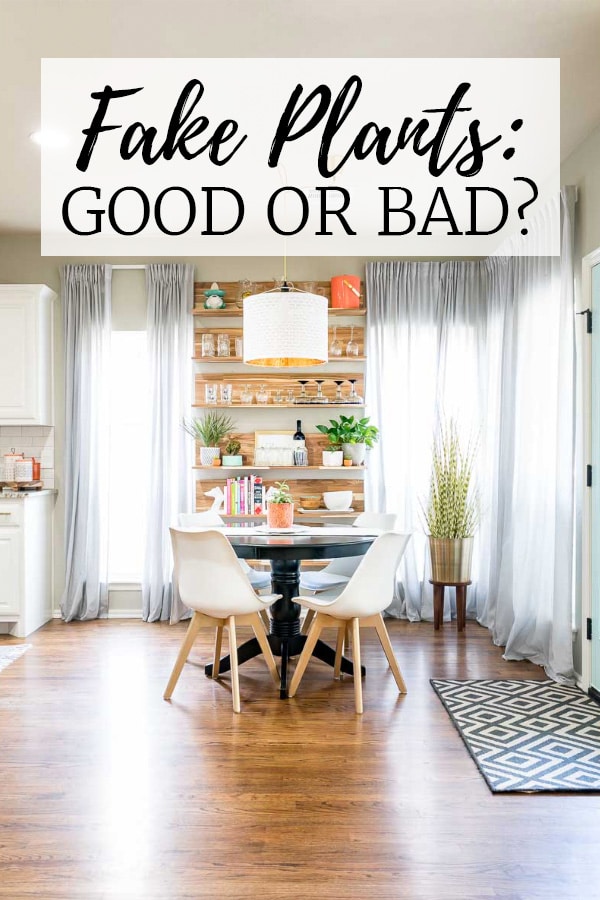 Are Faux Plants Tacky?
Never fear, artificial plants have come a LONG way and can be the perfect solution to add warmth and life to your home without worrying about keeping something else alive!
That said, fake plant decor ranges from VERY realistic to VERY plastic. Thankfully, there's not always a correlation between price and realness. I've gotten some amazing deals on beautiful plants and also seen some over-priced options I wasn't fond of at all.
I'm a strong believer that if YOU love something in your home, that's all that is important, but I do have a few rules of thumb to keep your faux-plants tacky-free.
1) When feasible, use a combination of faux and real around the house. It'll keep people guessing!
2) Pay attention to the color and texture of the leaves while you're shopping. Do they feel like a plant? Is the green a color you could see yourself coming across on a walk outside? Is there at least a little natural variation in the leaf color?
Faux Plants vs Real Plants
So I mentioned mixing fake and real plants together in your home, but how do you know when to use faux vs real?
Rooms with No Light
Start by focusing on faux in the rooms that plants have zero chance of survival. For example, our dining room is the darkest room in the house. There are no windows in the room, or even nearby.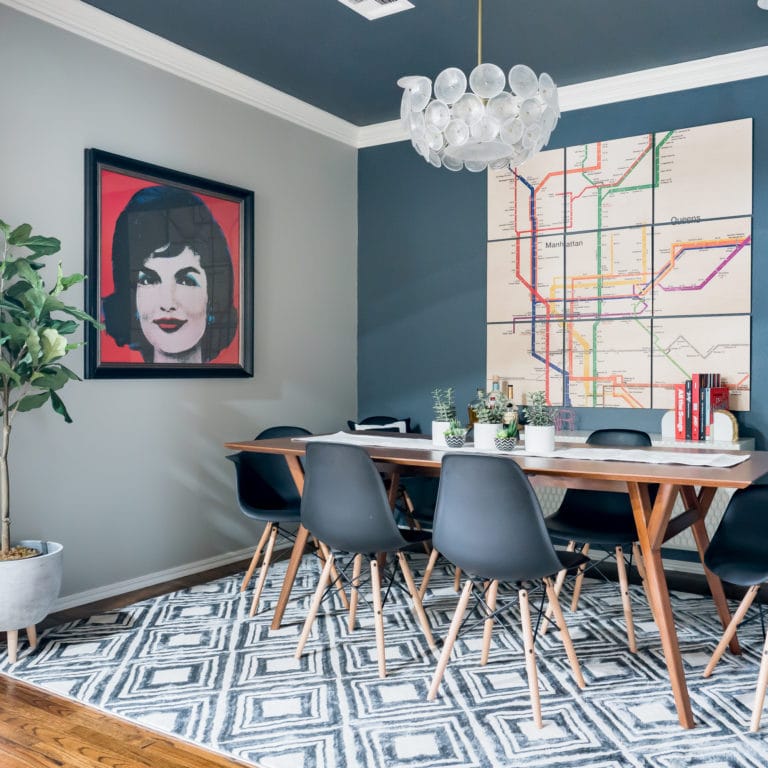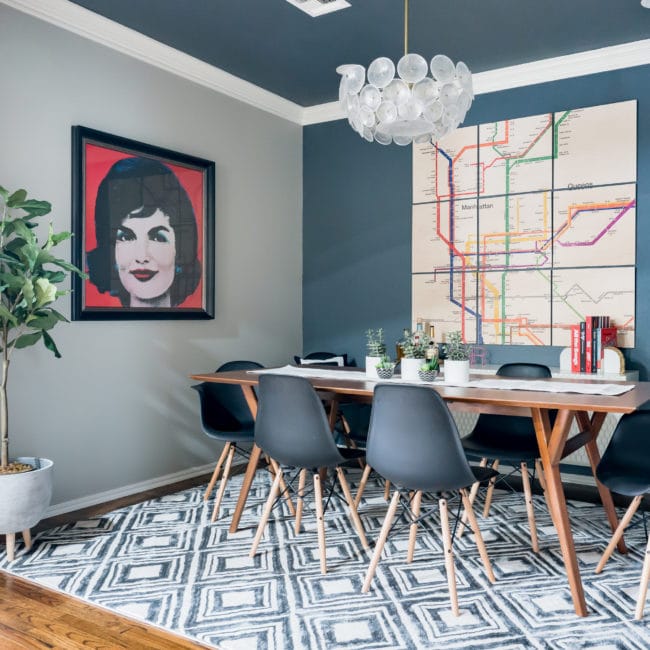 I added a faux fiddle leaf fig to the corner, repotted into a more substantial planter to help it look real. Make sure the size of your faux plant pot would make sense if there were real roots inside.
I did break my own rule about mixing fake indoor plants with real ones by including more artificial potted plants on the dining room table as the centerpiece. Every interior design rule is made to be broken, right?
Our upstairs guest bathroom also has zero light, making faux the best choice.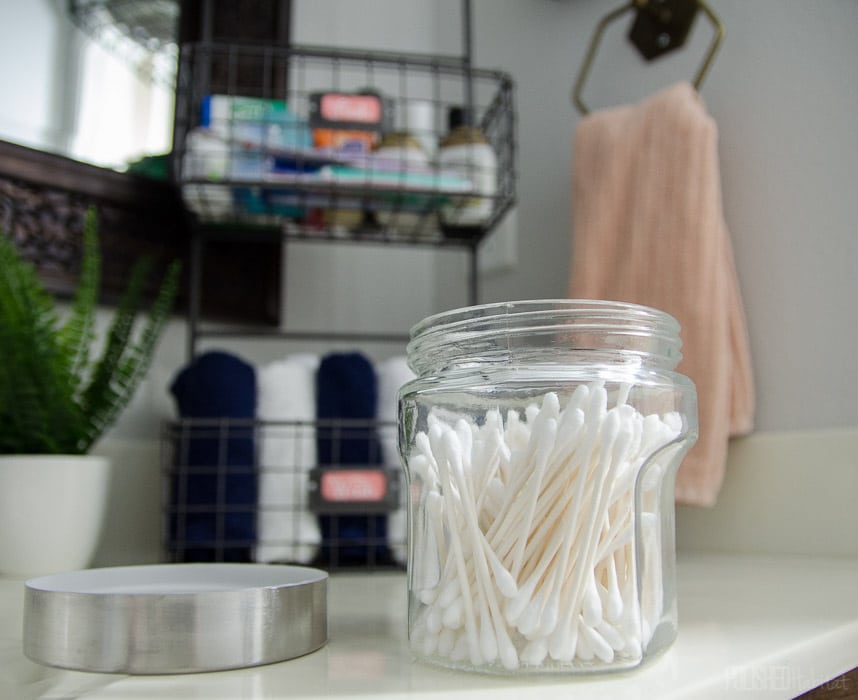 Rooms You Aren't Regularly In
We learned the hard way that it's not realistic for me to keep live plants in our game room or guest room upstairs. Sometimes we're in game room multiple times a week in the evenings playing pool, but then when schedules get hectic and we don't have any free time, the plants suffer!
Now I'm all about the faux in that room! This is actually a giant aloe plant that came as a loose stem. I "planted" it in an inexpensive glass vase filled with white rocks.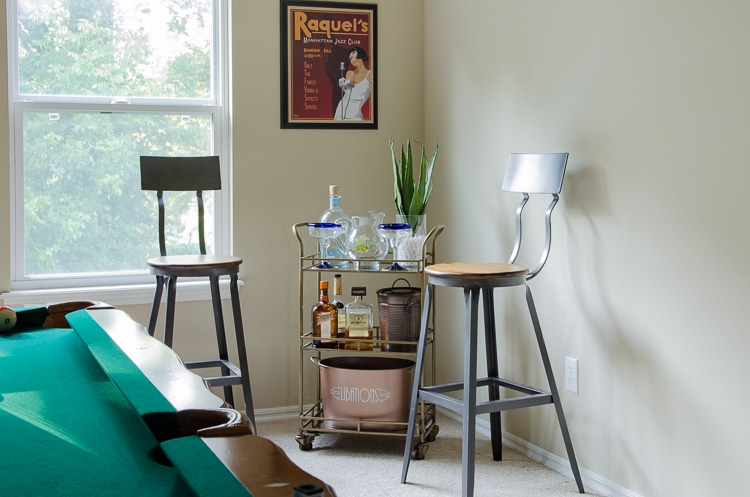 Places It's Hard to Water
We have some wall mounted planters in the bedroom that started out with real plants inside.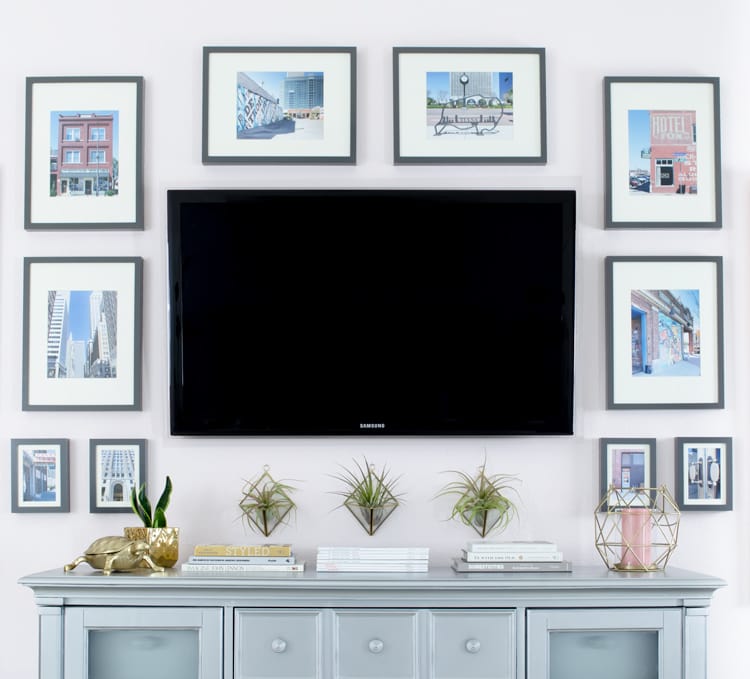 Since they were tucked away on the wall, and required me to take the plants out to the kitchen vs using a watering can like the rest of the plants, they were unintentionally ignored.
After they were clearly crunchy, I replaced them with faux air plants, cutting off the stem to make them work in the glass wall planters (similar planters here).
Hanging plants that look amazing but are hard to reach are another good opportunity to opt for artificial.
Where To Buy Cheap Faux Plants
I prefer buying my faux plants in person so I can judge how realistic they are by both sight and touch. I've found some of my favorites, like that Aloe in the game room, at Hobby Lobby and stalk them until they are 50% off.
I also lucked into a clearance deal on the giant grass in our kitchen nook.
First, I had it in a little basket…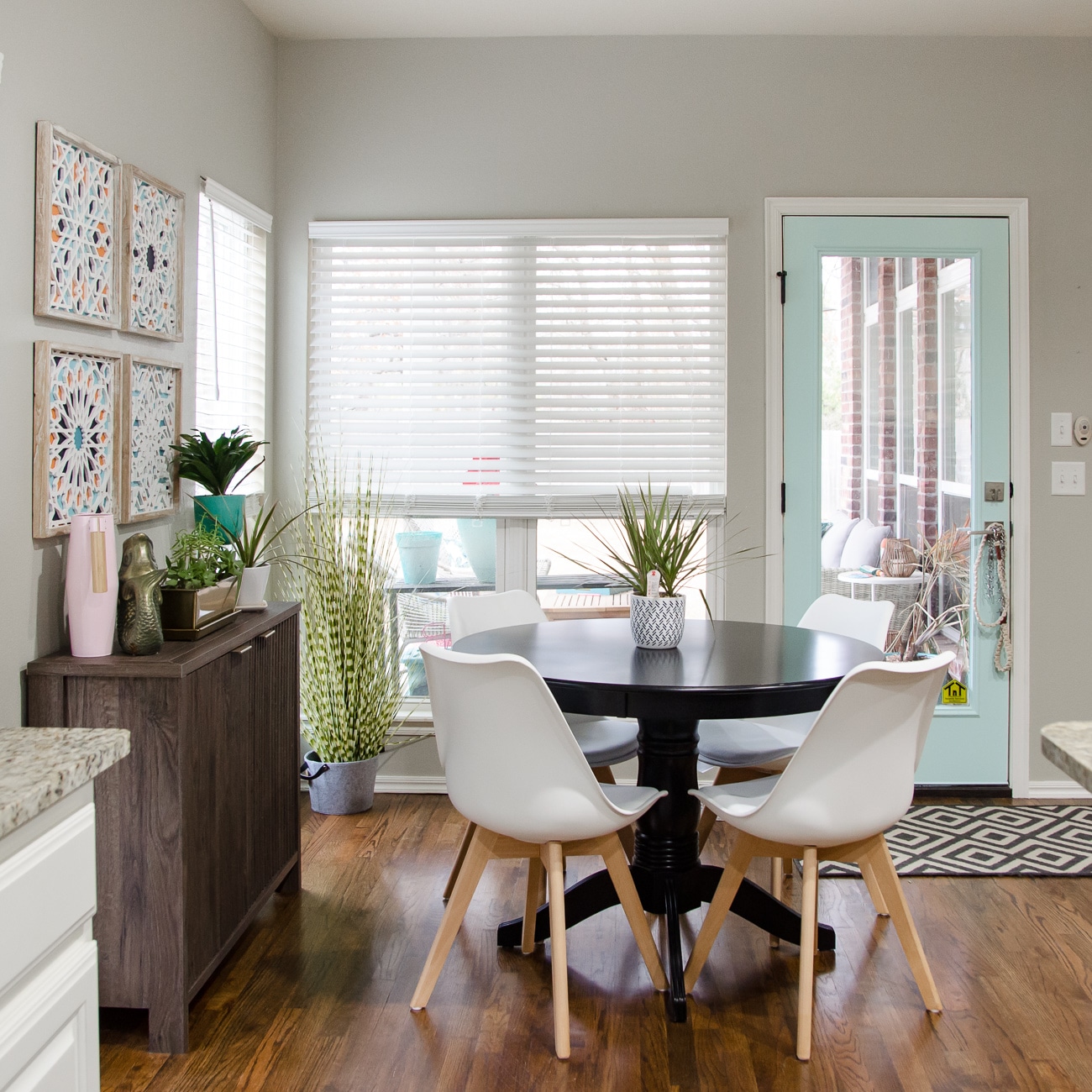 And then it got upgraded into a beautiful planter with a stand to make it a bit taller when we updated the kitchen.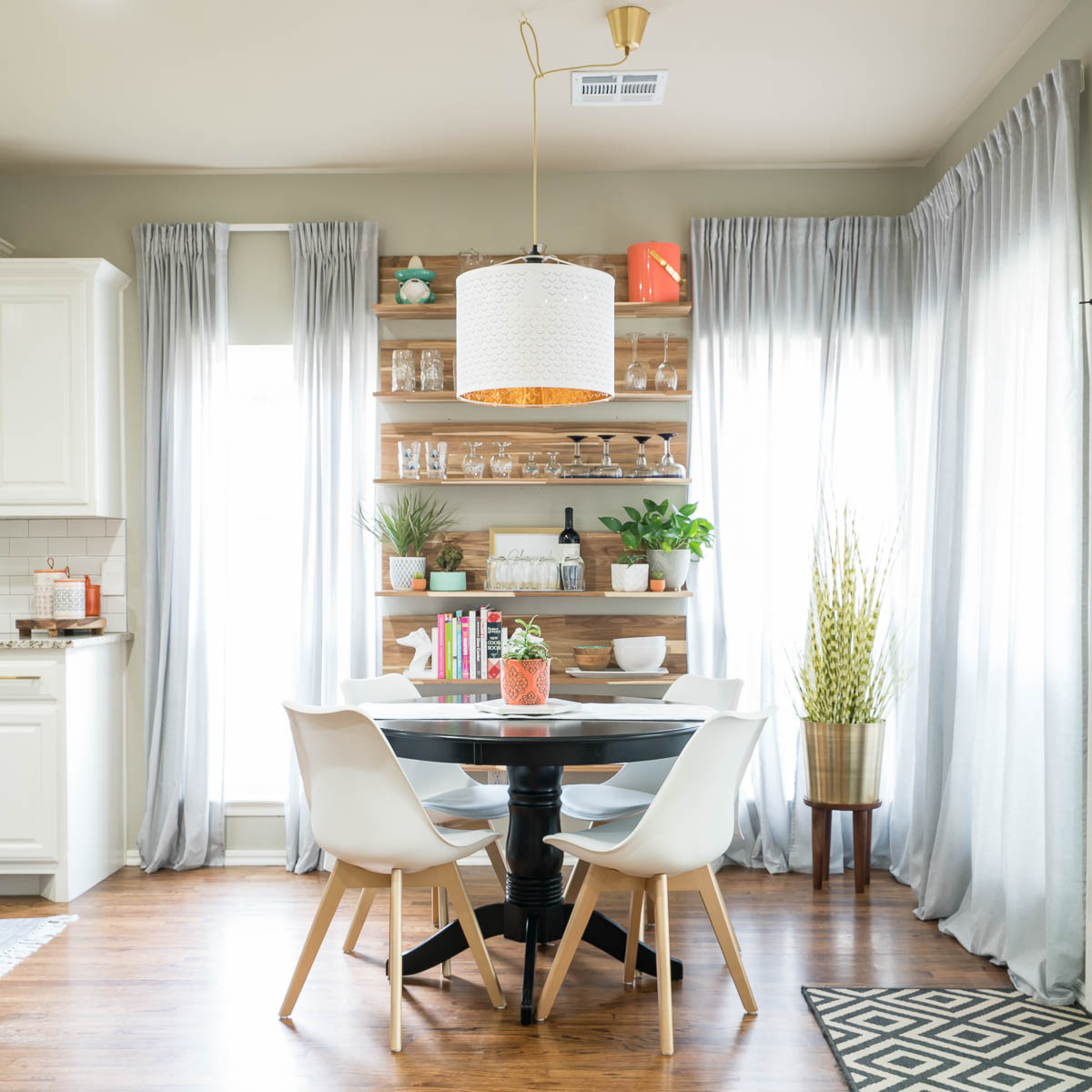 In the picture above, the large grass and then the tiny terra cotta planters on the shelf are fake. Everything else is real, which makes it hard for visitors to guess what's faux vs real!
In addition to Hobby Lobby, I love checking out the fake plants and even silk flower arrangements at Marshall's, Home Goods, Michaels, and Target.
I've found steals at all of them, but also seen some things I thought were overpriced.
If that happens to you, just set a reminder to check in weekly. I've been lucky catching stuff on clearance that way (like the brass planter above)!
Amazon is another good option, but a little more risky since you can't see and touch the plants in person. On the other hand, there are often a ton of reviews to help guide you. For example, this 5 pack of mini potted succulents seems like a good deal!
I LOVE small succulents like that as little accent pieces on bookcases in the office or living room.
Other Reasons to Opt for Fake Plants
Are you a plant killer? If your thumb is serial-killer black, it might be best to go with 99% faux plants. I still have faith that you can be a successful plant owner, but maybe just pick ONE. And something easy to grow, that you put in a spot where you'll see it every day.
When that's been alive for 6 months, get it a second real plant friend. Before you know it, you'll be a crazy plant lady! Until then, go fake! I had to use this method myself, and three years later I could ALMOST claim to have a green thumb!
Do you travel often or work ALL the time? I'd also go faux in this situation!
I also forgot one of the biggest benefits of decorating with artificial plants until someone mentioned it on my Facebook page. You don't have to deal with any gnats, other bugs, or dry leaves when you opt for fake! That's a huge benefit!
So, have I convinced you? Are you on board with decorating with faux plants around the house?
Ready to tackle real indoor plants? Read my post on how to decorate with plants and keep them alive next.
Be sure you're on the email list so you don't miss the next post!