Over the past 5 years, we've slowly become experts at making our home function in a way that makes life easier.
It's really been an evolution of small changes that have added up to a big difference in our day to day routines.
Time management is a struggle for many households, so what if you had a little of your time back every day?
Figuring out which repetitive tasks you can streamline around your own home will help. In addition to the obvious benefit of saving time, you'll start to feel a new ease at home.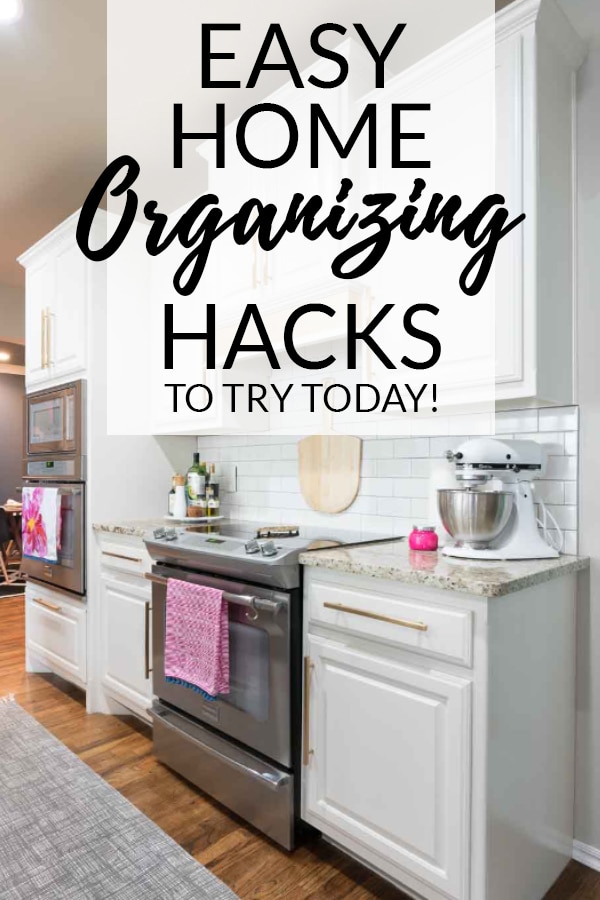 Life is inherently stressful. No one needs dysfunction in their physical space adding to the chaos!
I'm laying down a challenge today. Don't just read this article. DO at least one thing in your own home that will make tomorrow easier.
Easy Home Organizing Formula
While my process for organizing a full room or space effectively has several steps, there is one simple formula I use for new quick time savers around our house.
Grouping like items together + Make frequently used items easy to access = Organized Bliss
Simple enough, right? Make notes of which items around the house you use the most, then group them together and make them easy to access.
I pulled together a bunch of examples from our home to get you started!
Life Hacks for Home Organization
Dirty Kitchen Towel Bin

When I
organized the space under our kitchen sink
, my favorite addition was a dirty towel bin. Now the kitchen towels don't contaminate the regular laundry AND I don't have to walk to another room every time a towel gets dirty.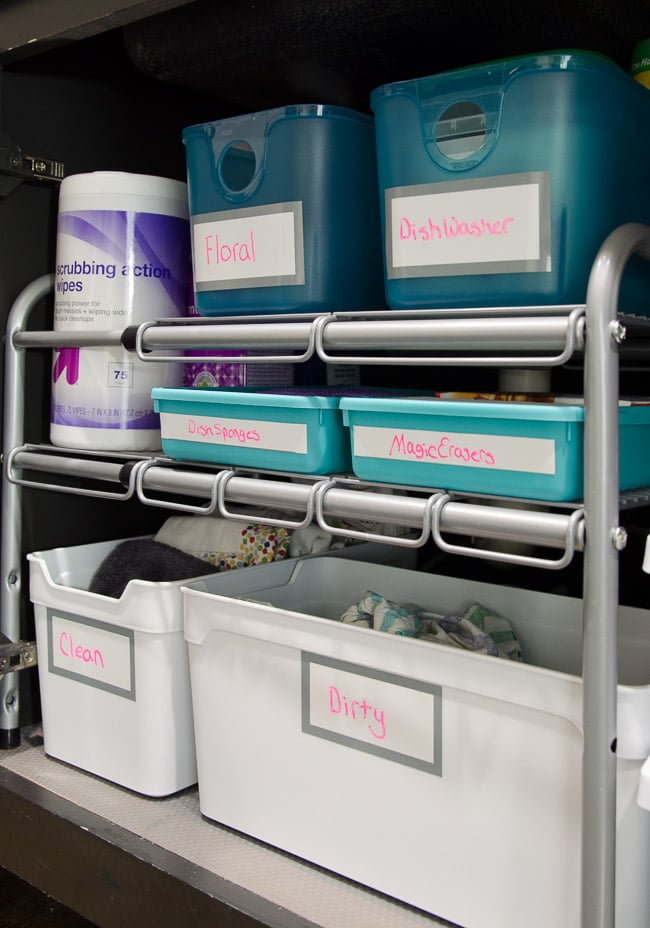 As needed, the whole bin gets dumped into the washer and I've saved countless trips to the hamper. While each individual trip to the hamper doesn't take long, there are so many distractions along the way. This process keeps me focused on whatever I'm doing in the kitchen.


Lint Bin

While we're on the topic of laundry,
my lint bin
also makes the process so much easier. Our laundry room is essentially a walkway between our closet and garage entry with zero space for a regular trash can.
Carrying the lint through the house wasn't the end of the world, but adding a wall-mounted trash can to the laundry room has been so helpful. If you use dryer sheets, it's perfect for them as well.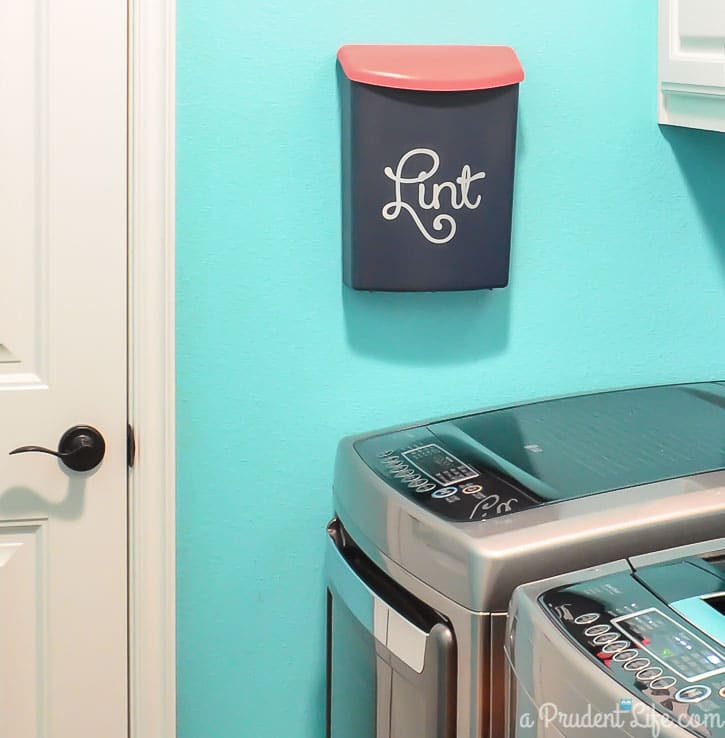 As a bonus, it's near the closet so perfect for anything like tags we remove from new clothes. Before, I hate to admit that we'd end up with tags just sitting on a closet shelf for too long.

Receipt Bin

As part of a larger
paper decluttering
project last year, we created a receipt bin on the shelf in my office. Actually, we have one for personal receipts and one for business/anything that could be tax-deductible. The personal bin is where we put the receipts that used to float around my purse or on the kitchen counters for too long. You know, the ones you probably won't need, but MAYBE you'll need to return something later? Now we have a quick spot to collect the receipts before they become clutter AND I can actually find the receipt without stress or wasted time if I need it.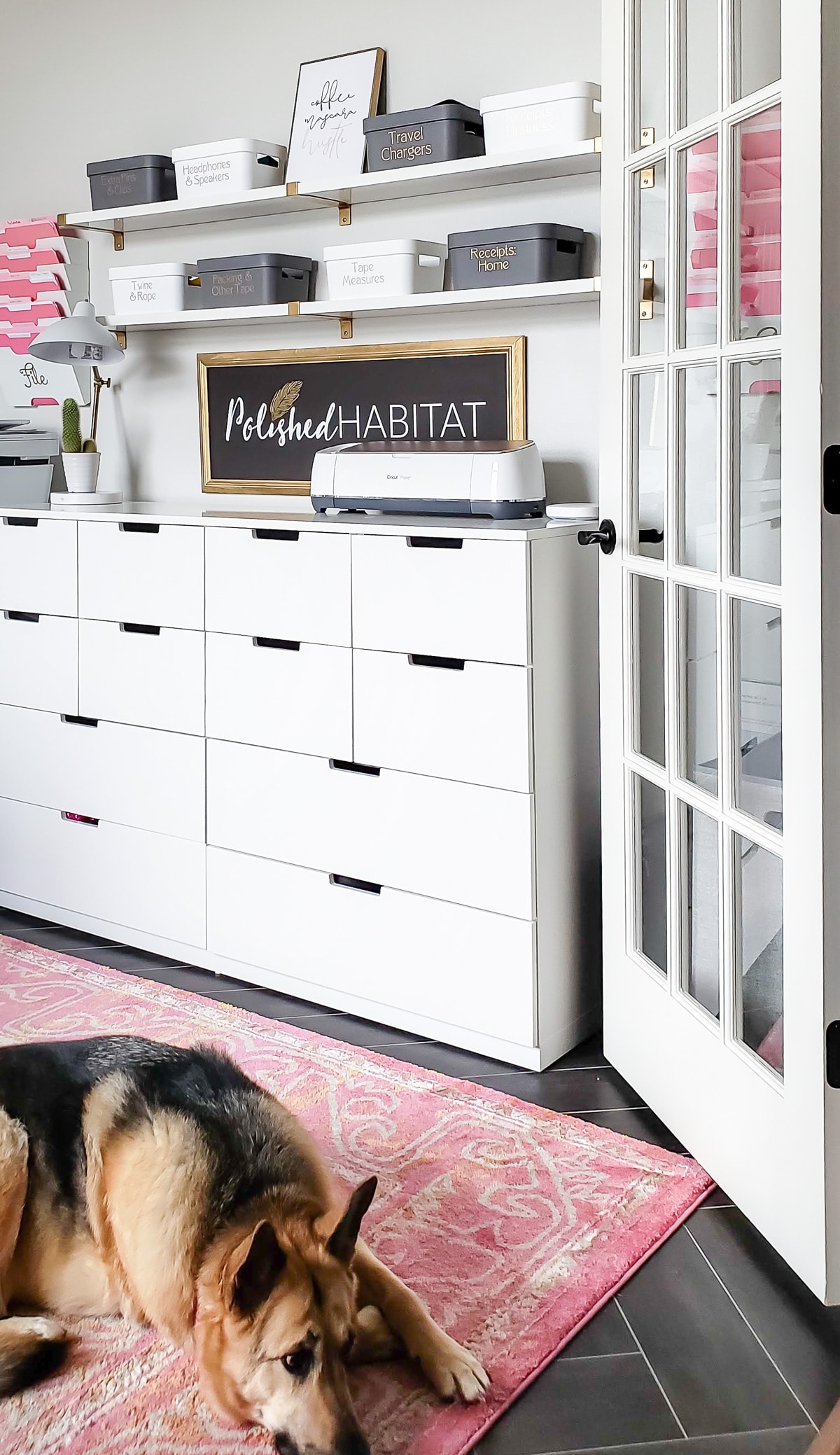 *For the products available on Amazon below, I added links in case you're interested. I may receive a small referral commission and you pay the same price. Win-win!
Battery Organization

This one is a crowd favorite. It's easy to find batteries and to see when we need to restock, plus all our nieces and nephews know where to get batteries after opening Christmas gifts. Here's the
newer model
of ours.
Bathroom Toiletries / Hair Products

This one is a bit controversial because some people prefer to tuck things away or think I could have less hair/beauty products and need less space, but to each their own!
The day I added tiered storage right on the bathroom countertop was a game changer.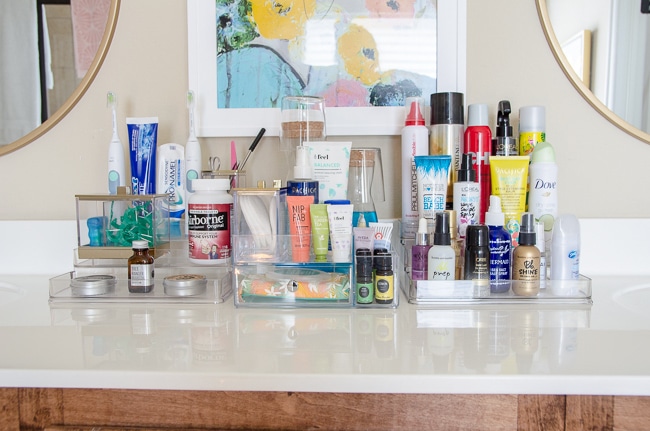 Now I use more of the products I love because I can see them all at a glance. Best of all, everything gets immediately put away after I use it so the counter stays tidy.
You can see more of the bathroom countertop update here, but for quick reference, here's the tiered stands you see on each side, here's the middle unit with the drawer, and here's the little canisters we use for floss, Q-Tips, and reusable cotton makeup remover pads.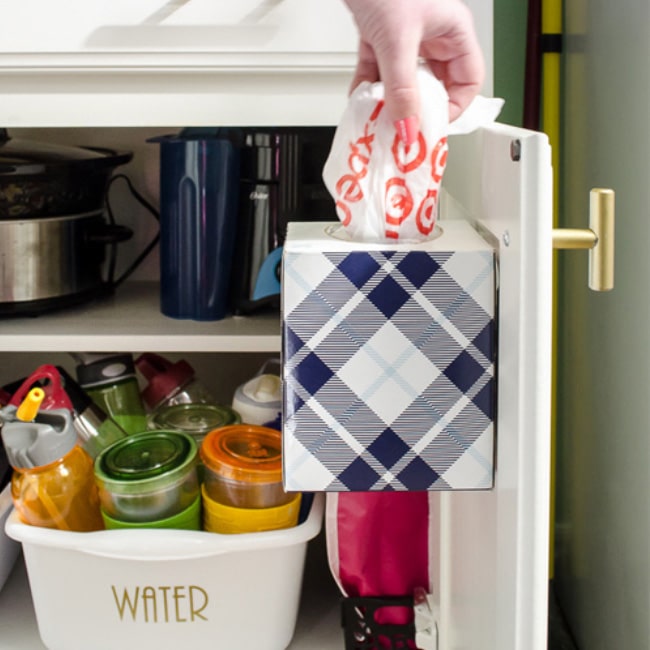 Cooking Basics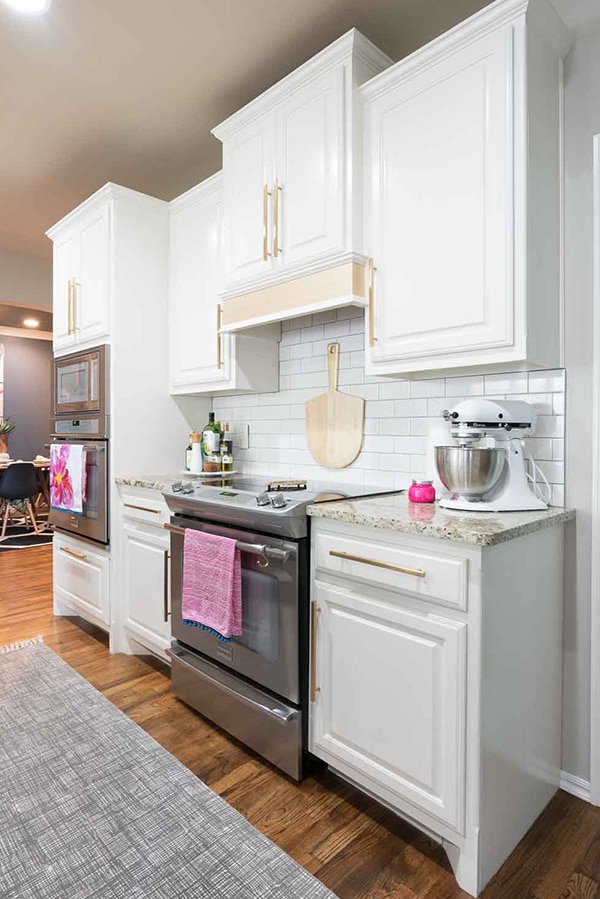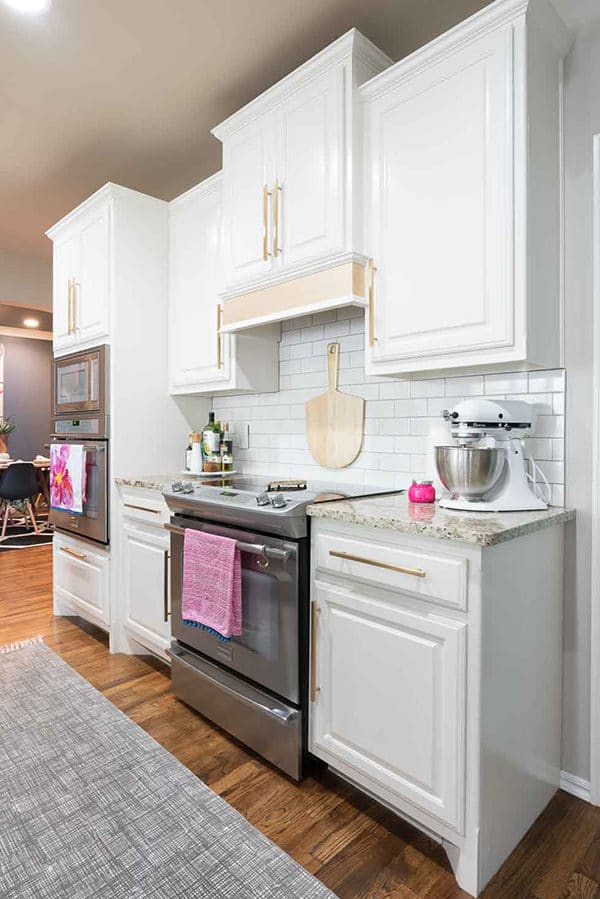 We end up using salt, pepper, and olive or avocado oil pretty much any time we cook, so why should they be buried in the cabinet? Instead, we put them on a little lazy susan right on the countertop. I picked a marble version to match the rest of our home decor.

Coffee Station

I've had a few iterations of my coffee station, starting with it in the pantry and then it got a promotion into the kitchen when I realized that it was a shorter distance between the bed and the coffee in the morning! Really I moved it out for a photo and then decided I liked it.
Next to the coffee pot, I use a
clear tray
to hold:
Coffee in a clear canister
Mugs
Filters
Bamboo Stir Sticks
in a pretty container from Target
Is your mind spinning with possibilities for your own home organization hacks?
Sometimes we have a tendency to get caught up thinking that meaningful changes have to be major productions, but that isn't true at all.
Most of the items I highlighted above are used daily, and making those small tasks easier really adds up on the clock and in my mind.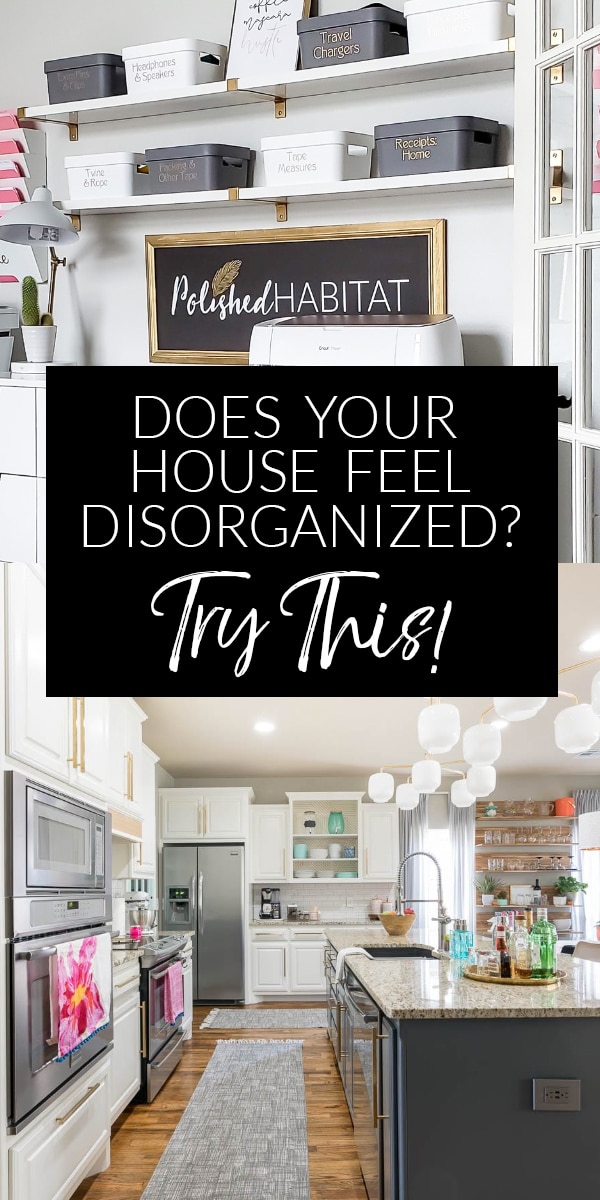 What similar little changes have you made around your house? Add them to the comments below!