This is a sponsored conversation written by me on behalf of Cricut. The opinions and text are all mine.
For years, I didn't fully understand why people were obsessed with their Cricut machines like the Explore Air 2 and the Maker. I thought they were mainly for scrapbookers and people with a lot of free time.
I didn't know what a valuable tool it would be around our home. I also heard that the Cricut Design Space program could be difficult, which made me hesitant to switch from Silhouette.
I don't know if that rumor was ever true, but I can attest that the current version is easy to learn and use.
If you can use a basic word processing program, you can master Design Space.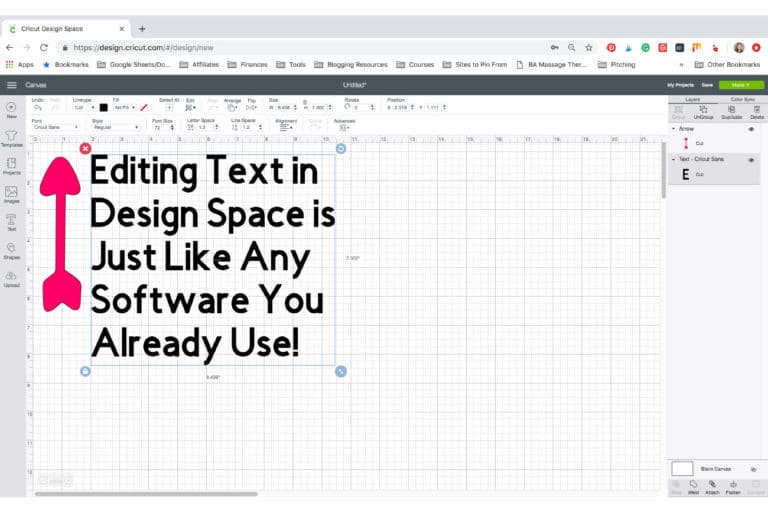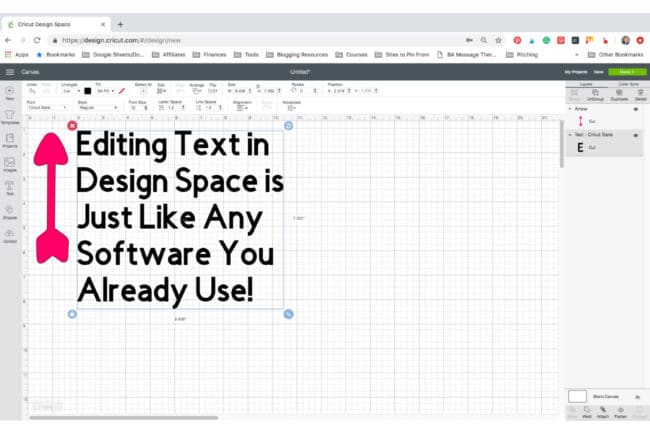 Today's post is going to answer some of the questions that were floating around my head before I used my Cricut Maker machine and the Design Space app for the first time a couple of months ago.
Also, little side note, while I always refer to the Maker because it's the machine I have, these Design Space FAQ's also apply to the Cricut Explore Air series machines.
Are Cricut machines just for crafting and scrapbooking?
Not at all! I've shown how I use the Cricut for home organizing by making vinyl labels for plastic storage containers and even labels for fabric storage bins. You can use the same tutorial from the fabric storage bins to make your own custom T-Shirts too!
On top of that, you can create 3D projects out of a few different materials from Kraft Board to Bass Wood. I made my first 3D project this week, a little box perfect for gifts or storage!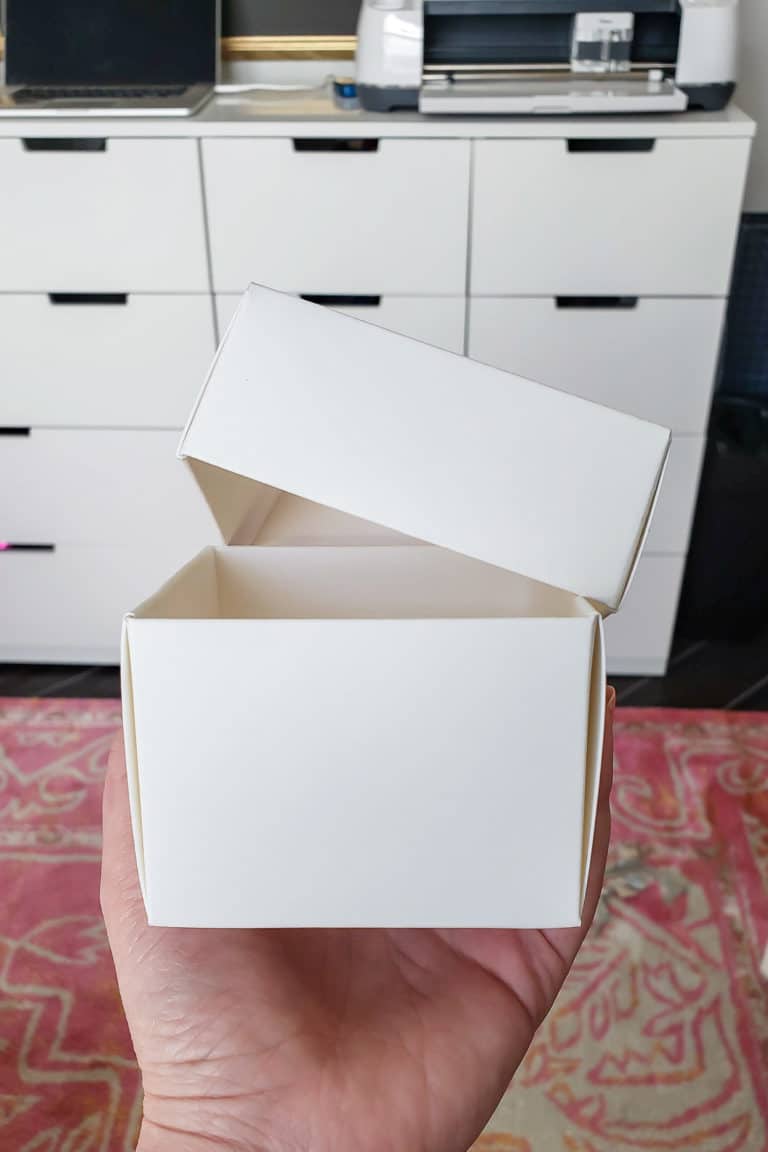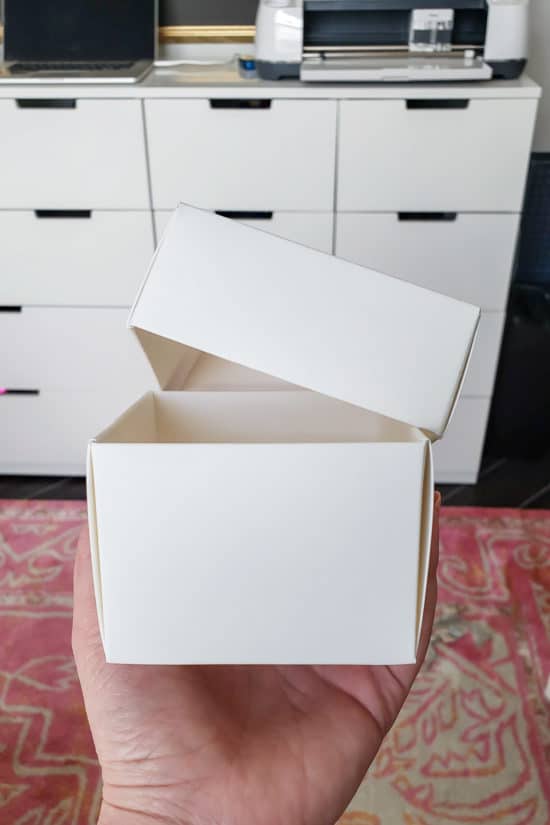 Do I have to be creative to use Design Space?
How would you rate your crafting creativity on a scale of 1 to 10? Design Space will work wherever you are on the scale!
You can replicate any of the 75,000+ projects from the Design Space library and blow your friends away without having to design anything yourself. If you get a Cricut Access membership a TON of those projects are included, or you can purchase them individually.
Once you find a project you love, you can create it using the exact materials shown or adapt them to your own taste. For the box I made, I used this Floral Kraft Box project which is included in the membership.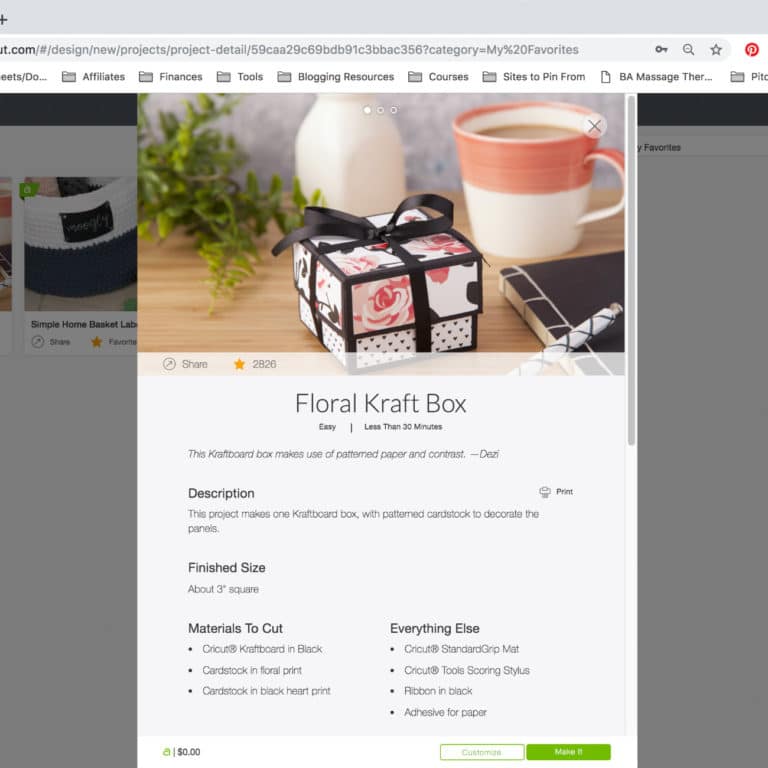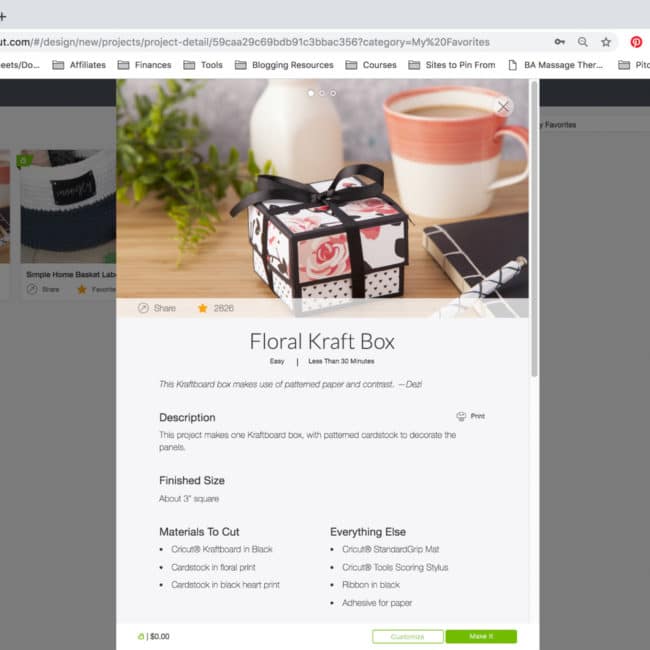 When I pushed the Make It Button, the project was already ready to go!
I decided to put my own spin on it by using white kraft paper vs black since I already had some on hand.
Then, instead of covering the sides of the box with decorative paper, I loaded foil acetate with a black diamond pattern for the lid and used a pretty floral vinyl for the bottom.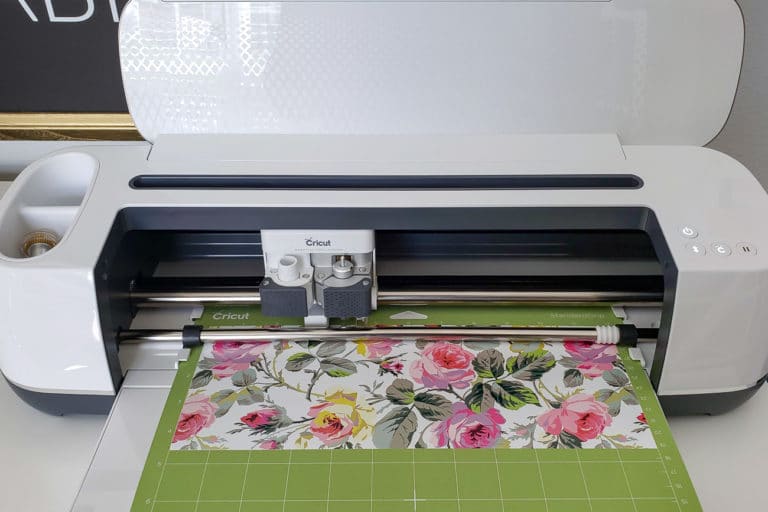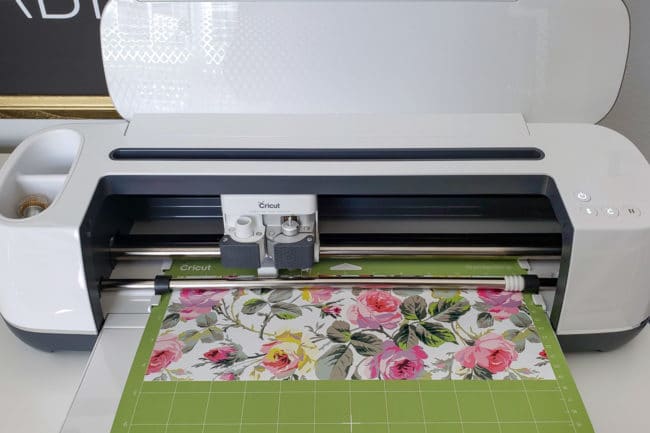 I didn't have to make any changes in the project design to tweak the project, the ONLY changes I had to make was matching the material to what I decided to use in a drop-down box. Easy, right?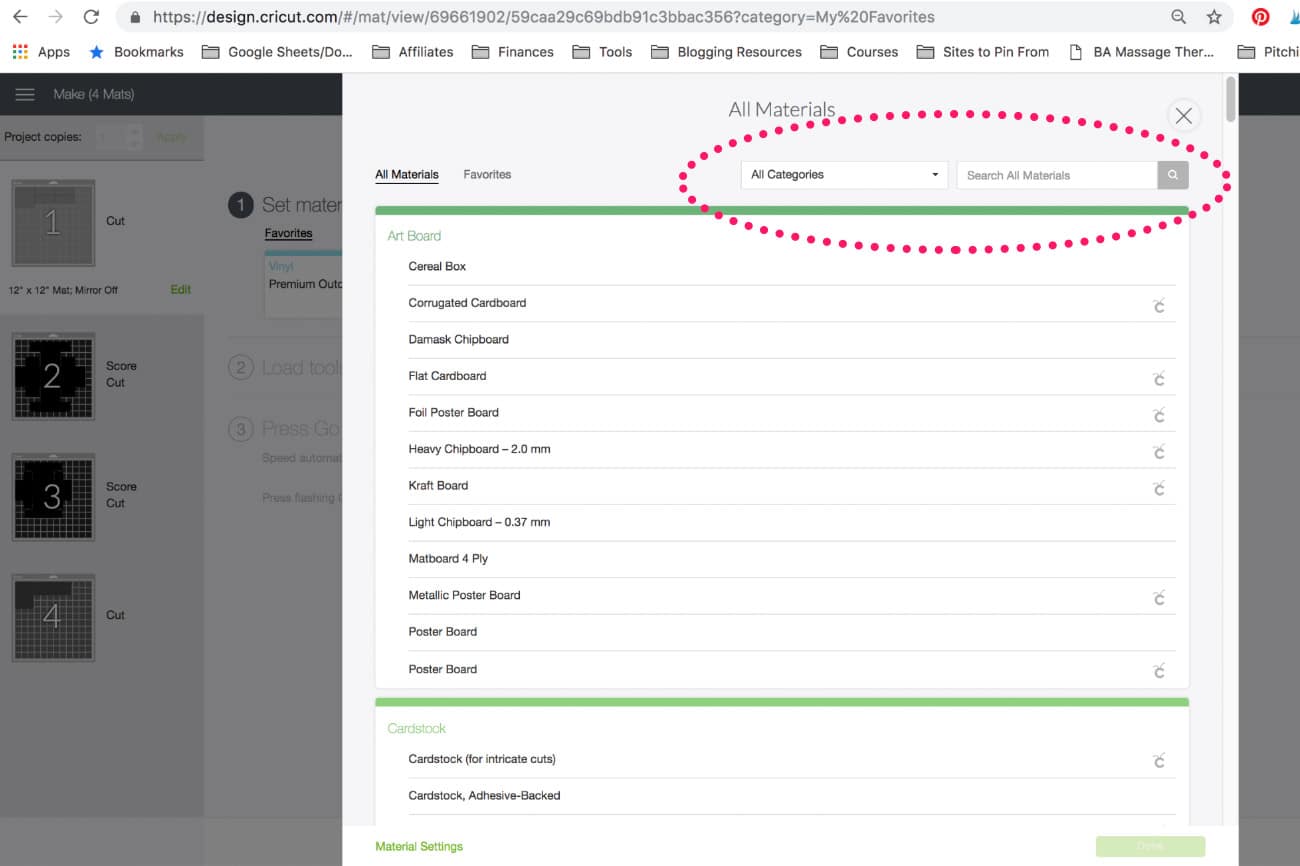 Look how well my first 3D project turned out!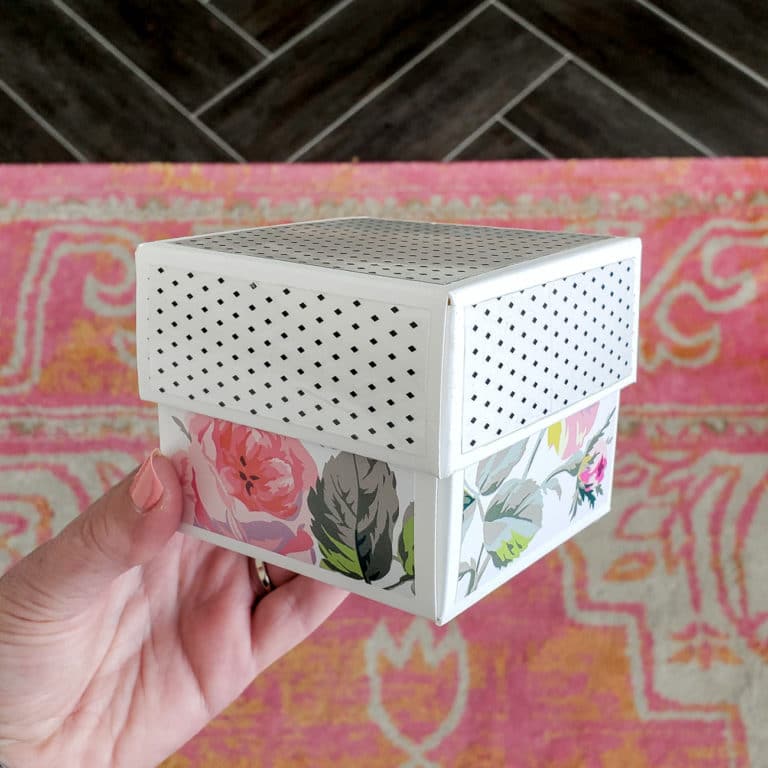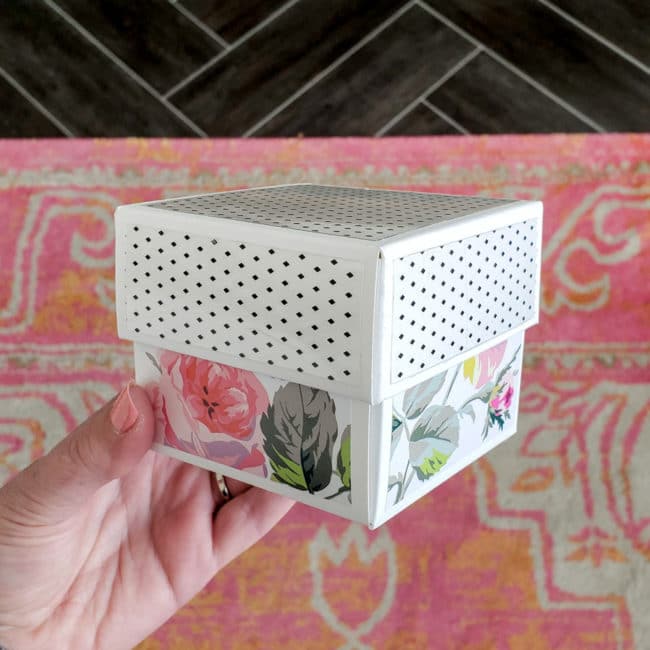 If you're someone blessed with extreme vision and creativity, you can also design your own projects from scratch in Design Space or even import SVG files!
How Do I Know Which Blade to Use with Cricut Maker?
When I realized the Maker's adaptive tool system could use a standard blade, deep cut blade, knife blade, rotary blade, scoring wheel OR even fabric blade, I was both intrigued and intimidated.
What if I was cutting felt? Is that still fabric or do I need a regular blade? What about leather?
My concern was unfounded because Design Space saves materials and headaches by prompting you every step of the way.
Once you select your material, the program tells you which blade to insert and whether you should put it in the A or B holder. So easy!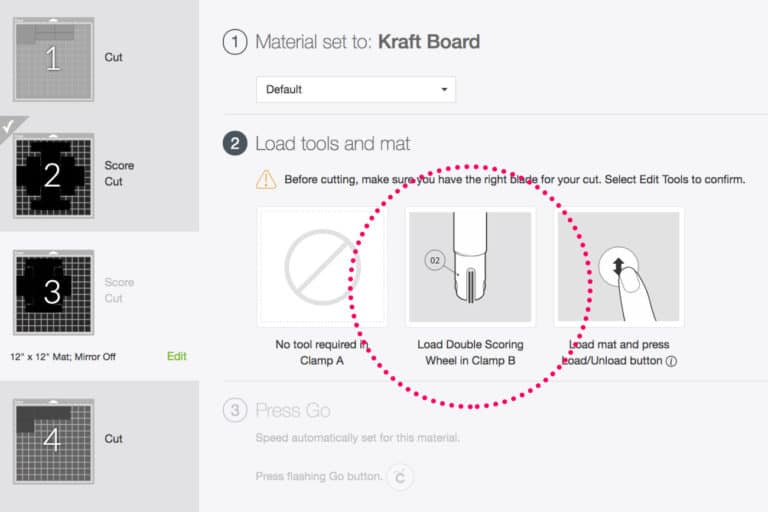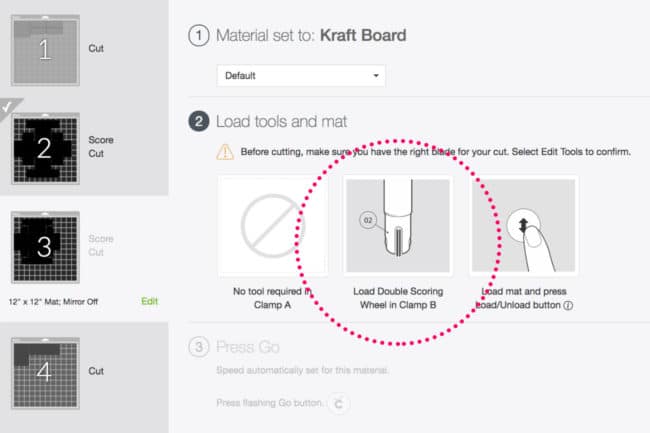 How Do I Know What Blade Setting, Pressure, & Speed to Use With my Cricut Machine?
When I used a Silhouette, I often had to adjust 3 different settings to get a good cut. So far, with everything I've made with the Maker, the settings in Design Space have been perfect. I pick the material and it does everything else!
Is Design Space Just for Projects That Need to Be Cut?
No! I have pretty rough handwriting, and it bothers me the most when I'm addressing an envelope that goes with a pretty gift. Well, that problem is no more! I was headed to a baby shower last weekend, and couldn't bear to mess up the perfect packaging.
I remembered that Design Space isn't just for cutting projects, it can write too!
I grabbed a Cricut Fine Point Pen that matched my gift, typed the recipient's name into Design Space, set the Linetype to Draw and selected a pretty "writing" font (Agent Q) and hit Make Project.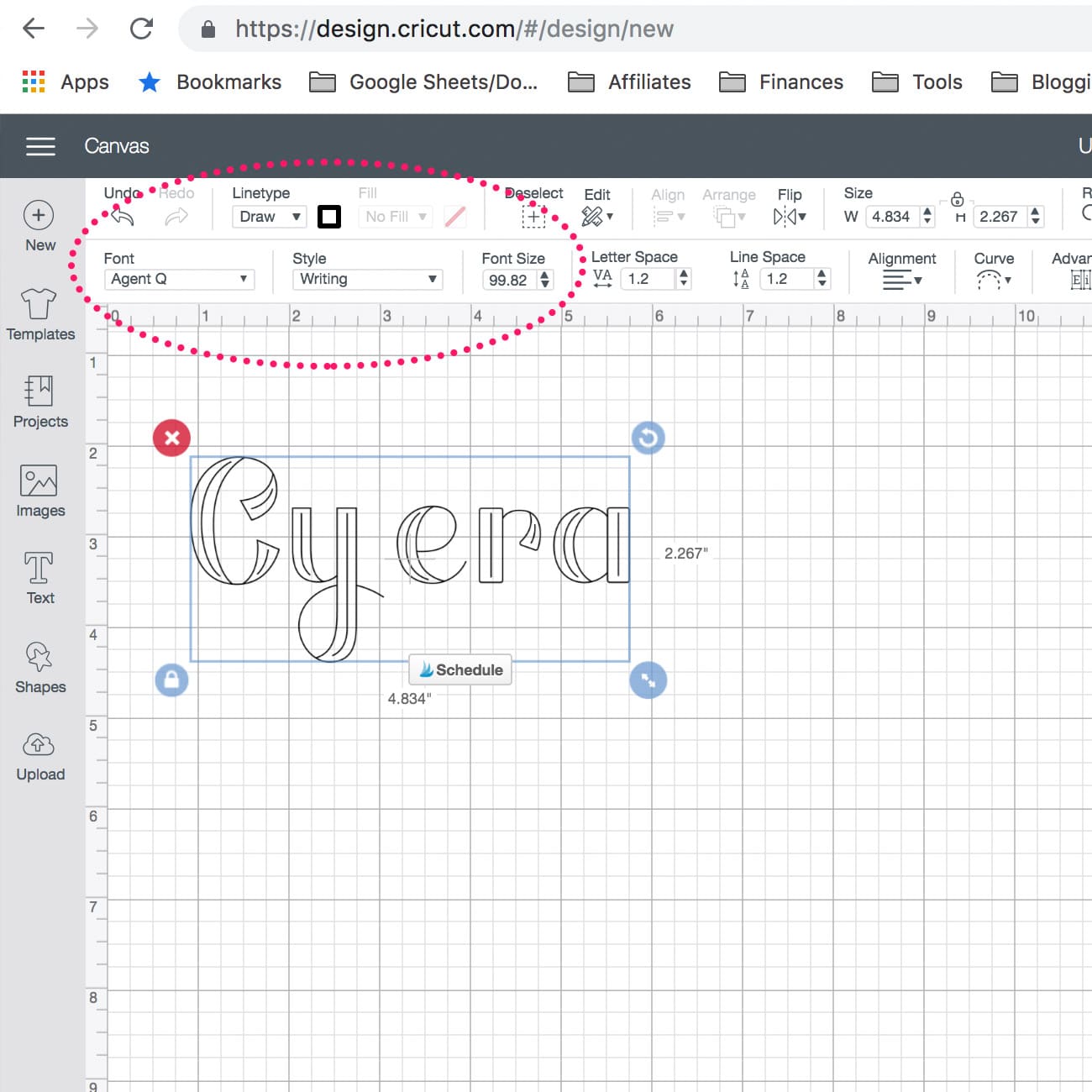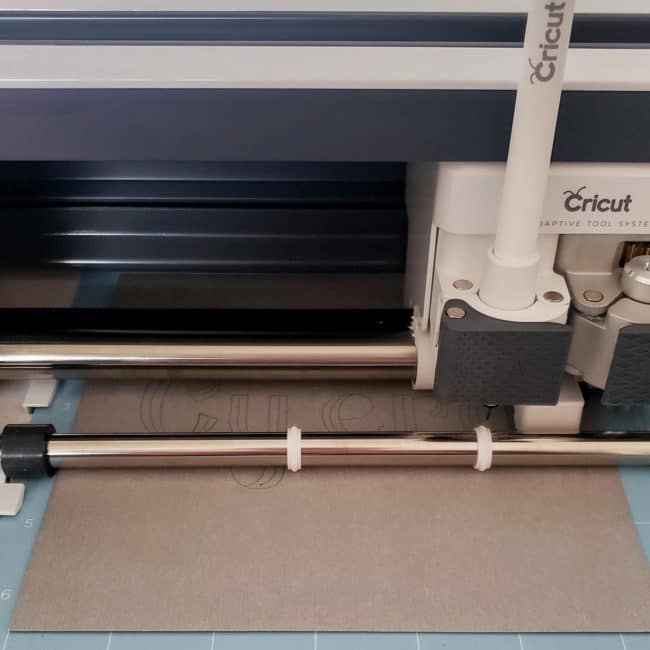 It turned out so cute!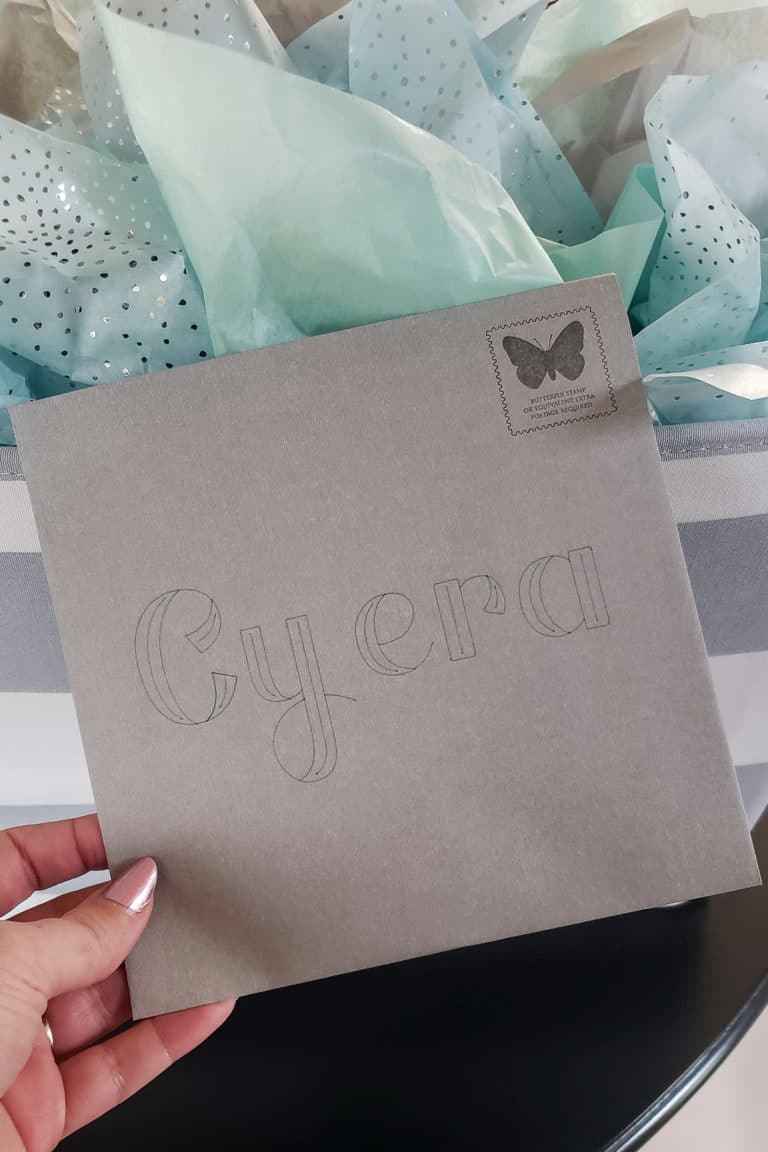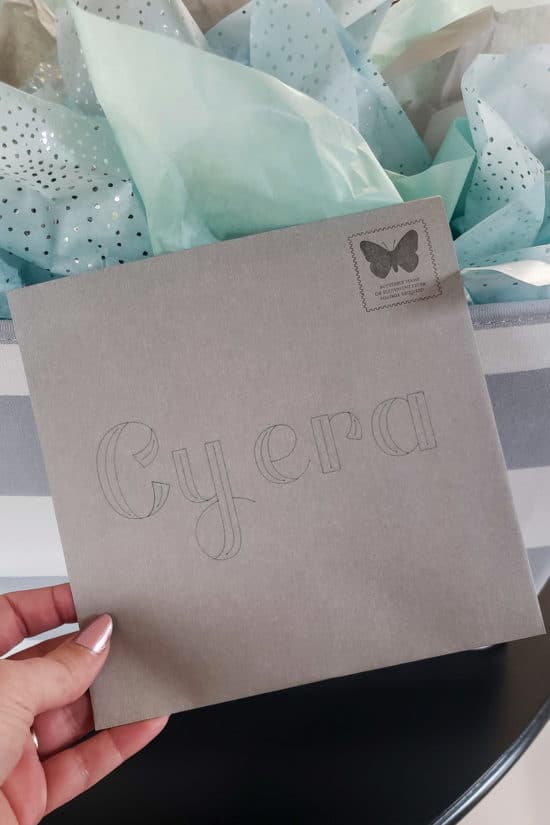 Do I Need A Lot of Time for Projects?
While you can make some detailed, incredible projects, Design Space and the Maker might even be more useful for the quick projects.
For the baby shower card, it was less than 5 minutes to measure the envelope, type in the text I needed, and "write" on the envelope above. Totally worth it to make the gift feel extra special!
How Else Does Design Space Save Time?
There are a few types of organizing containers I use over and over again, like photo boxes.
Once I've measured them and created one label in a size and font I like, I save the file with something describing the container in a folder called Household Labels so I can open it later next time I need matching labels. It's so quick!
Plus, If You Have Multiple Mats, You Can Work Ahead!
If you're cutting multiple materials or colors for one project, Design Space is smart enough to separate them onto different mats once you're ready to make your project.
While the Cricut Maker is cutting, you can get the second mat ready to go so there isn't downtime between materials. It's so efficient!
Can I Use My Own Fonts in Design Space?
Yes! If you had one of the original Cricut machines, you may remember buying cartridges with fonts and designs on them.
While Cricut fonts are easy to access if you need them, you don't have to use them. You can use your own images and fonts to Design Space at no extra charge!
When you're selecting a font, you can select "System" to see only the fonts installed on your computer. There is also a filter button, which comes in handy if you need a font you know will work well for writing or for cutting.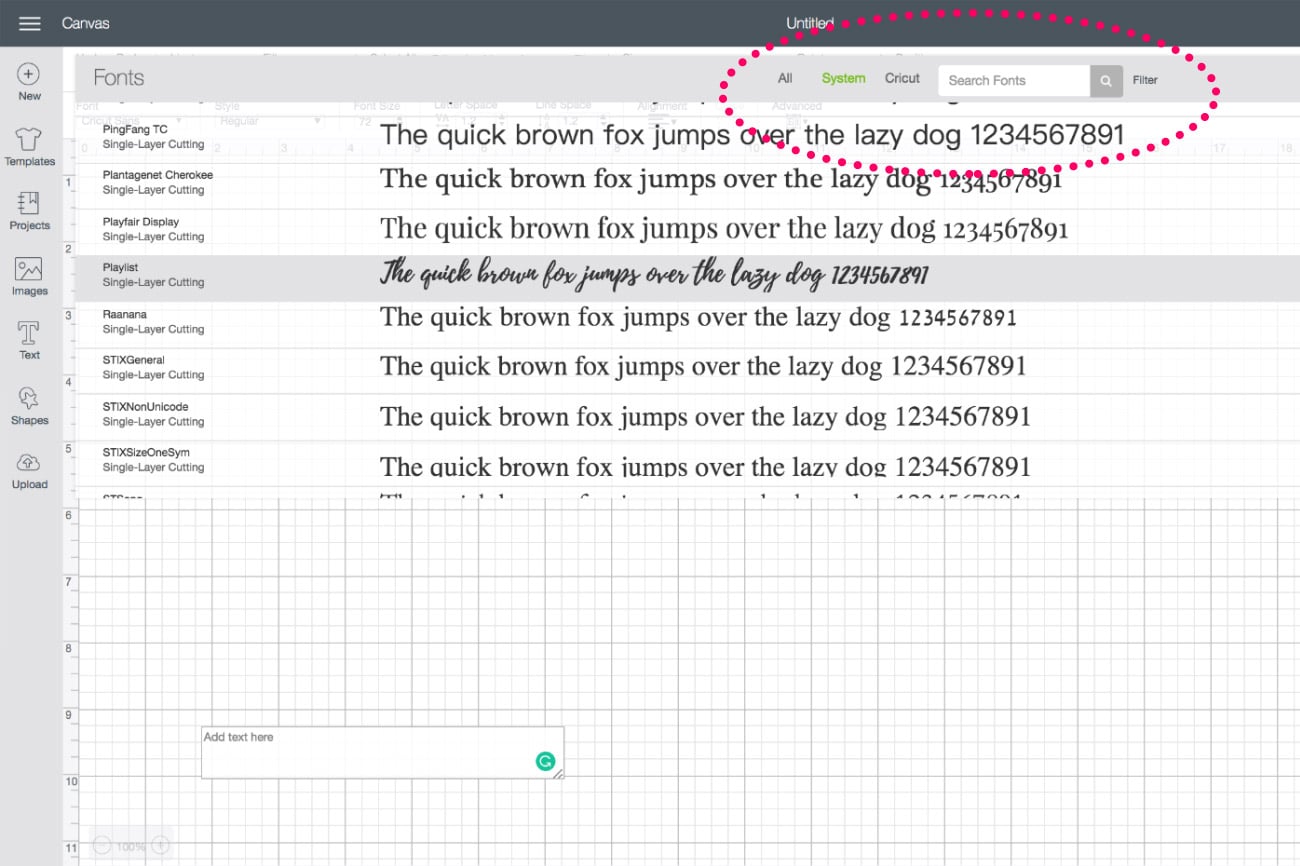 To upload your own images for a project, just click the Upload icon on the bottom of the left side options menu.
Do I need a computer to use Design Space?
Not for most projects. There are both IOS & Android apps available!
Whew! I could keep talking about how much easier all this is than I expected for days. Anytime I've questioned how to do something within Design Space, it's easy to find a Cricut help video to teach me.
All this to say that the only hard part of using Design Space is picking your next project!
Let me know if the comments below if you have any other questions you'd like me to answer and I'll add them to the post!