While things like the kitchen counters are cleaned daily, you won't regret doing occasional deeper cleans of your kitchen to keep it fresh and sparkling.

I decided to create a checklist after seeing how dusty the light fixtures over our island had gotten. It's just not something in our normal line of vision while cleaning, but we definitely don't want dust lingering over the place we prepare food.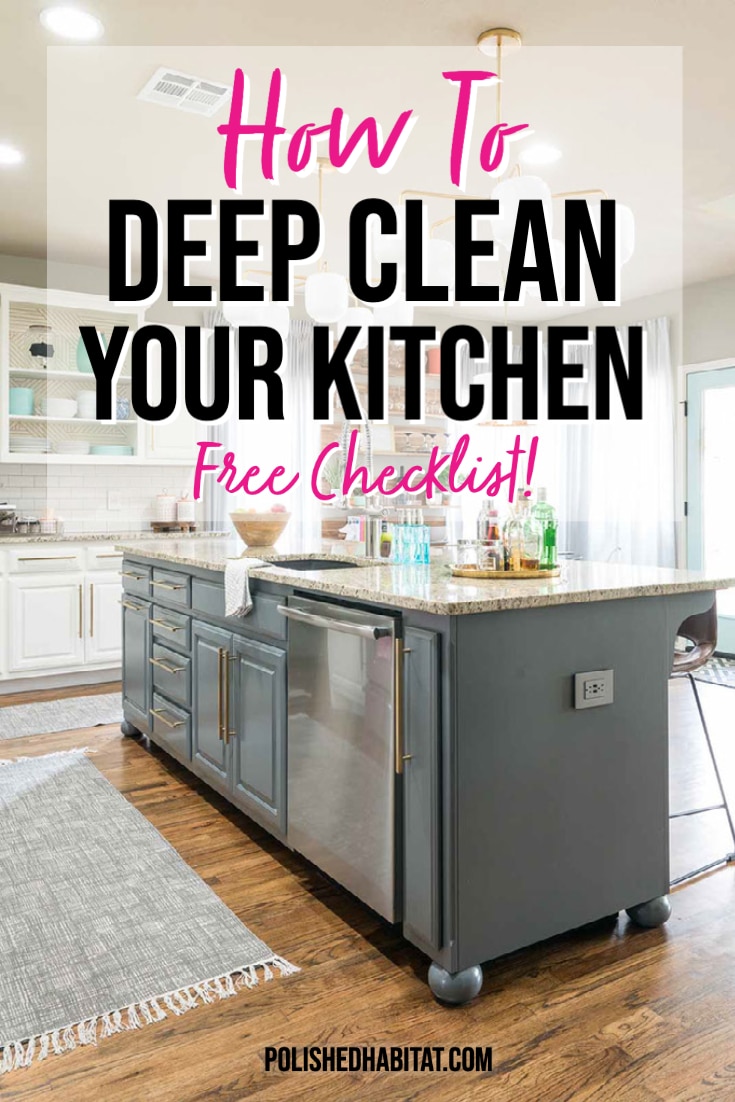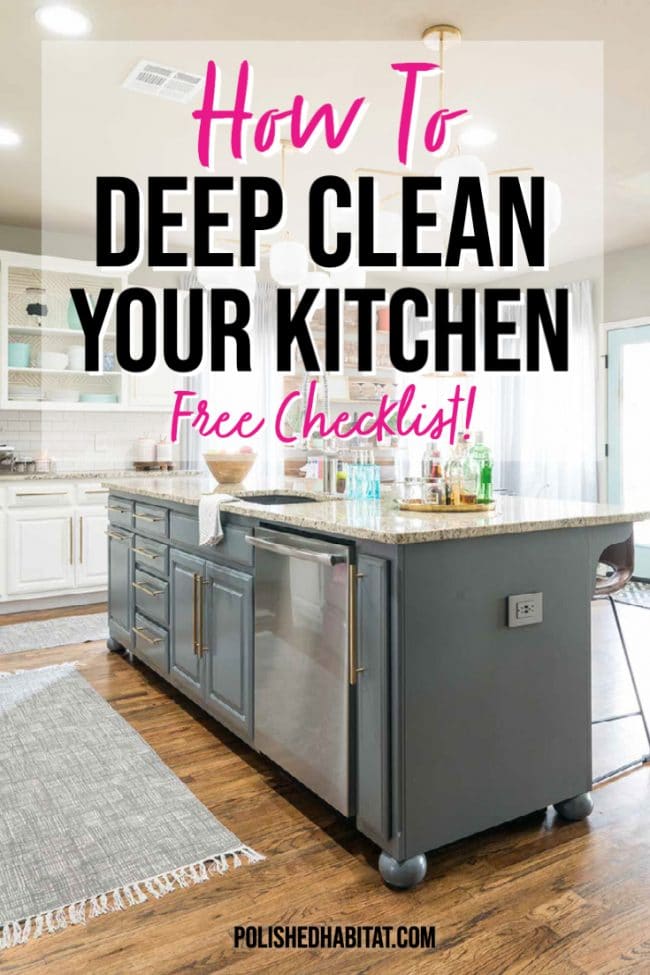 Download an audiobook or play your favorite music and I bet you can knock out this whole list faster than you think. I'll add a link to a printable checklist for you at the bottom of the post!
Light Fixtures / Exhaust Fans – Anytime you're cleaning a space, it's important to start at the top of the room with things like fans and lights and work your way down. Starting high means any dust that is disturbed and not gathered by your duster will fall onto areas that haven't yet been cleaned.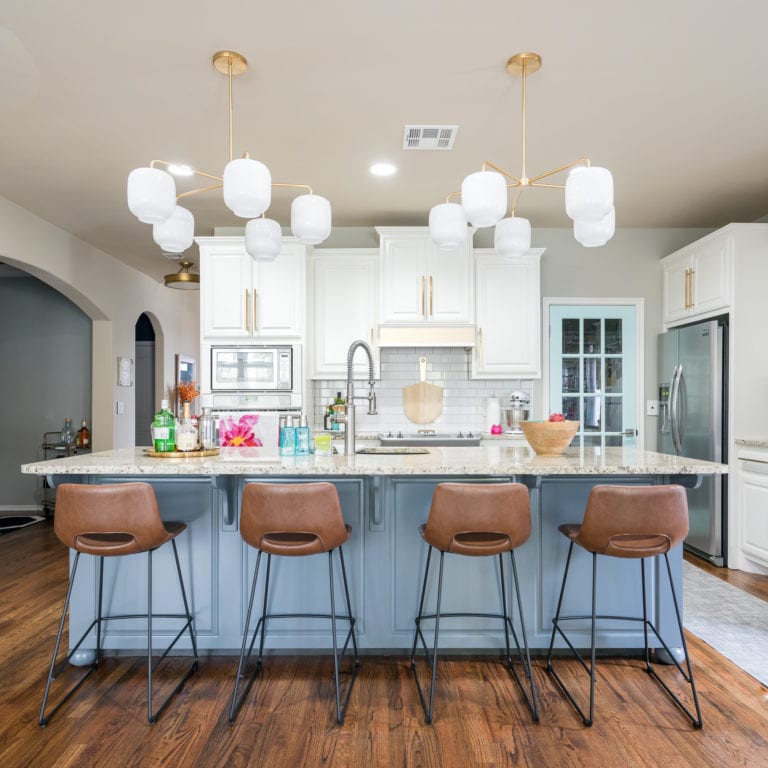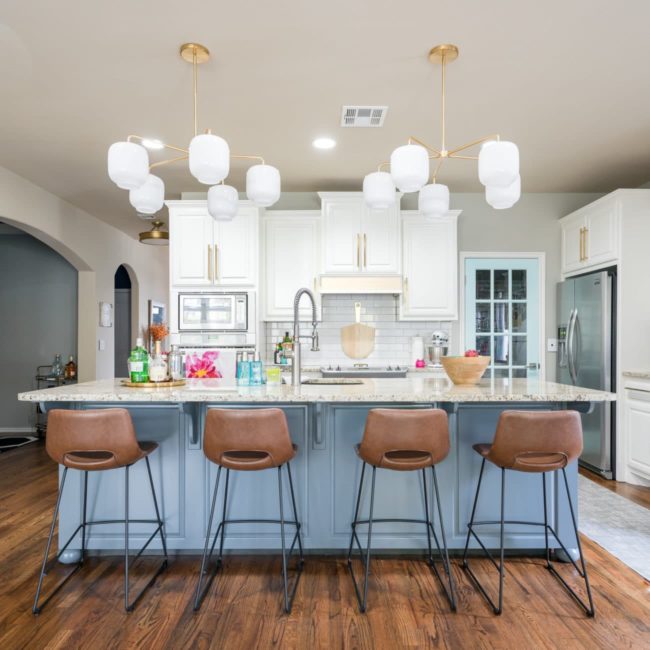 Upper Cabinets – If your cabinets reach the ceiling, you get to skip this one. Otherwise, remove and dust any decorative items on top of the cabinets and the cabinet tops themselves. You'll probably need a ladder, so recruit a helper for this step and stay safe. It's not worth a fall to get rid of hidden dust.

Cabinet Door & Drawer Fronts – Using a safe cleaner/degreaser for your cabinet finish, clean the exterior of each door and drawer. Especially around appliances, there is often hidden (or not-so-hidden) build-up on the cabinet surface.

Cabinet Pulls & Handles – The handle on our trash pull-out is cleaned regularly, but the rest need occasional attention too as even the oil from our hands can build up.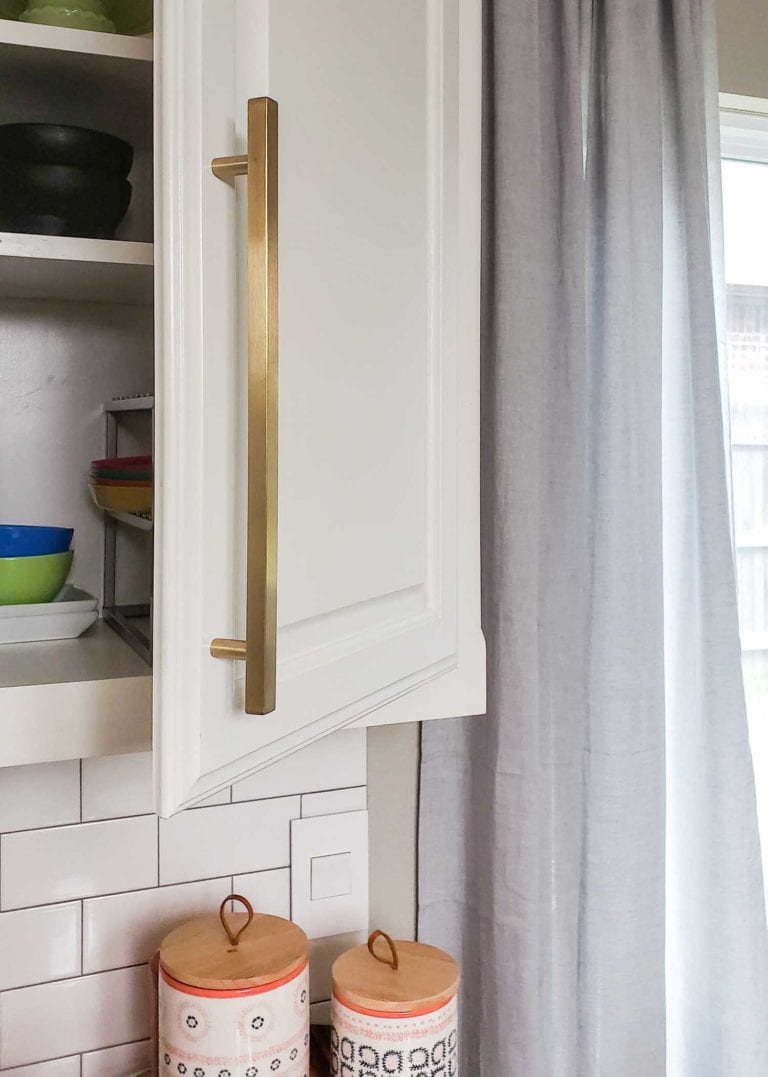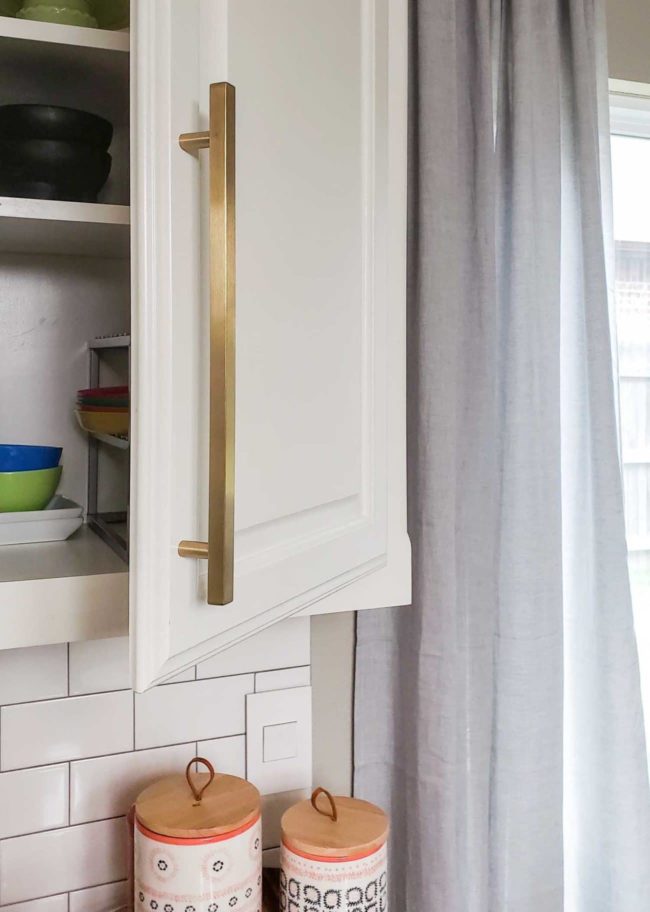 Backsplash – I often wipe down the backsplash behind the stove because it ineviatable gets splattered, but the other wall of backsplash is often neglected in our regular cleaning.
Countertops – The countertops are the same story as the backsplash. The island often has everything removed for a good cleaning, but in the other sections, I tend to wipe around the stand mixer and coffee pot. For deep cleaning day, everything is removed from the counters.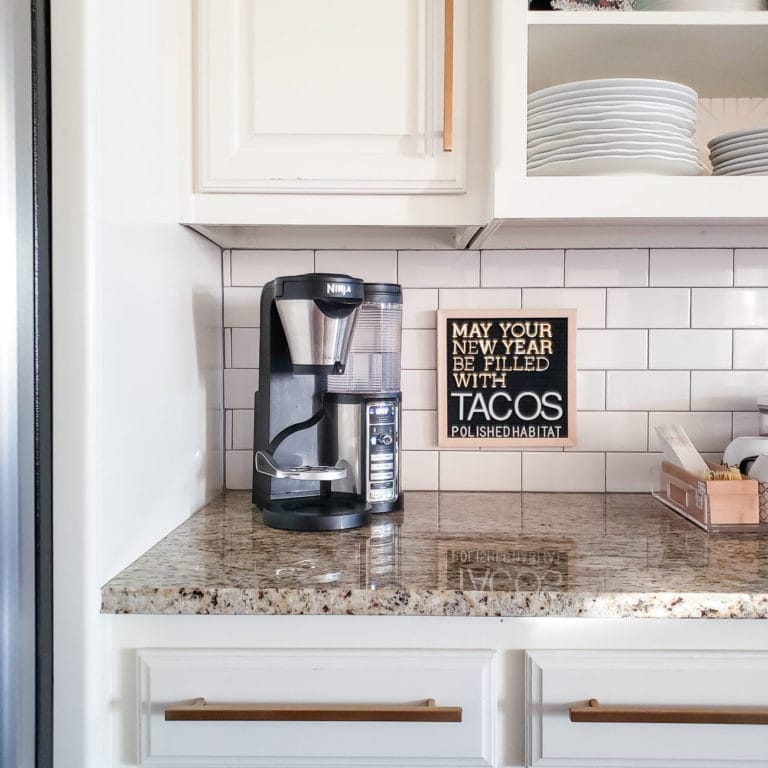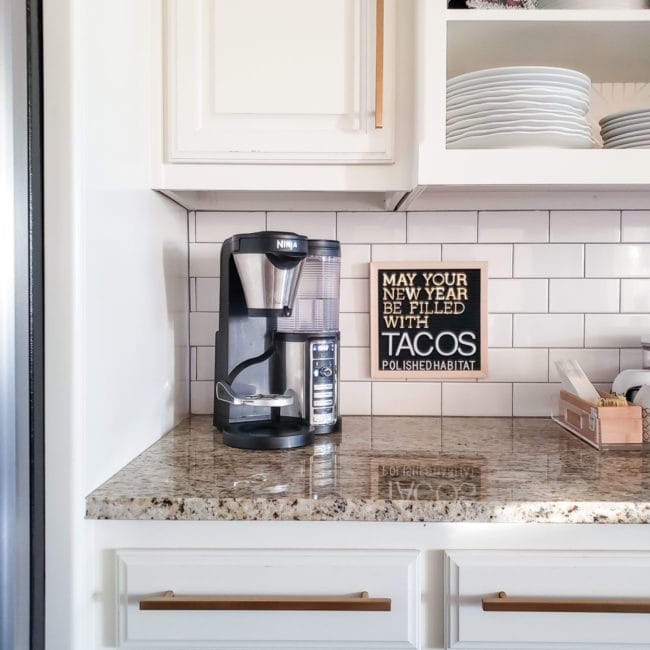 Sink & Faucet – Especially these days, it's important to sanitize the faucet handle often. But when was the last time you looked at the part the water comes out of? Depending on your water, gross things can build up under there. Give your sink and drains a good scrubbing as well. Bar Keepers Friend is a great option for many sink types.
Inside & Outside of the Microwave – If you're dealing with any build up in the microwave, my favorite tip is to half-fill a microwave-safe boil with water and add 1/2 a lemon. You can squeeze the juice into the water and drop in the rest. Microwave it for about 2 minutes, which will create a bit of lemony steam. Using pot holders (careful, it's boiling water!), remove the bowl and wipe out the microwave with a microfiber cloth. The steam should loosen any grime.
Inside & Outside of the Oven – I have a separate post on how to clean oven glass, and I need to follow it again now that it's been a few years!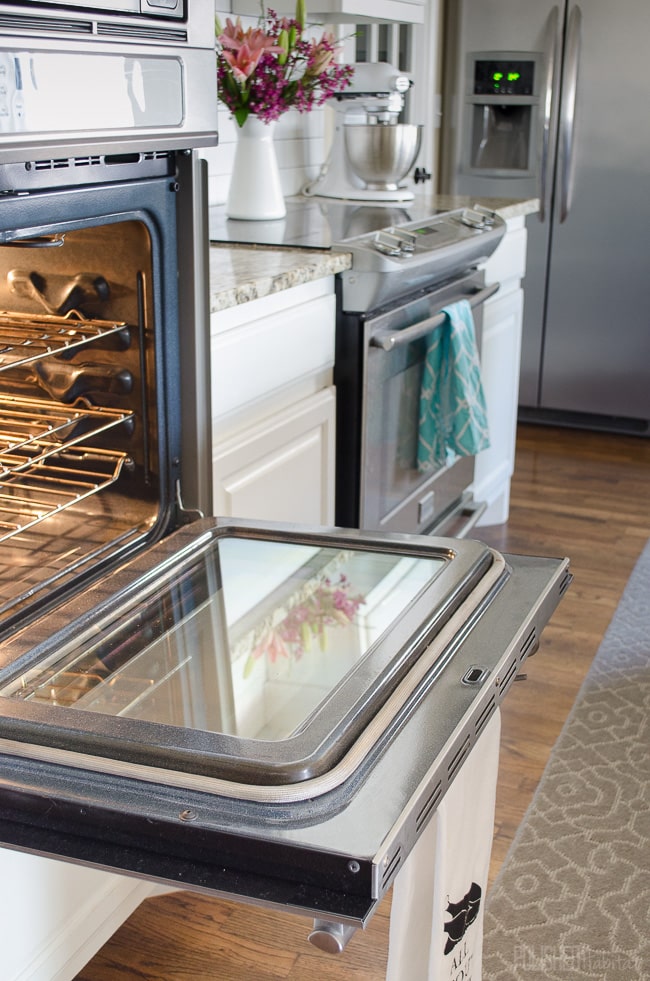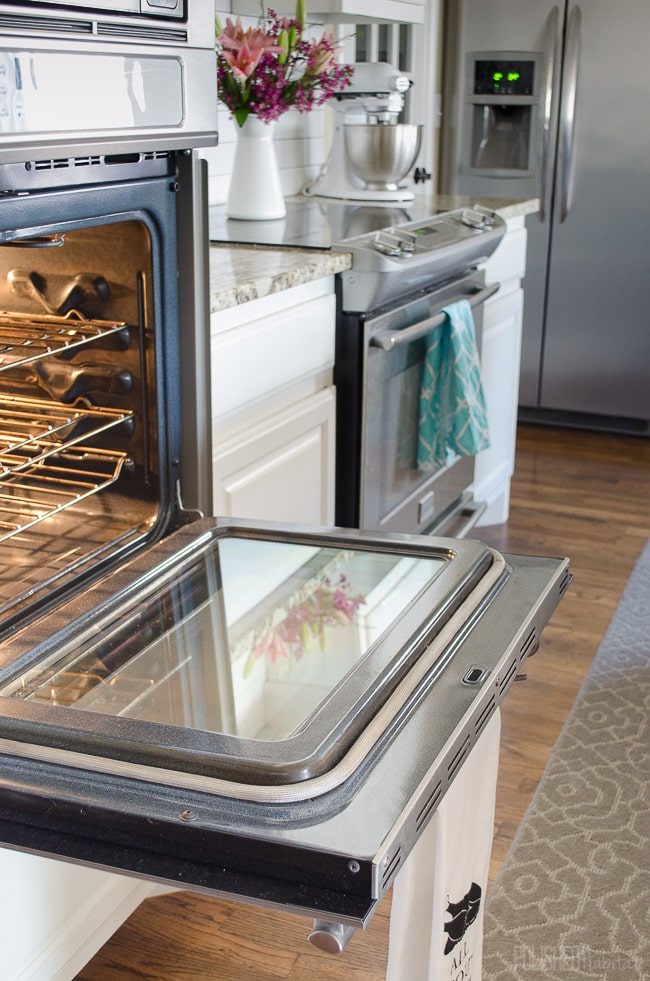 Inside & Outside of the Dishwasher – Did you know we're supposed to clean our dishwashers to keep them operating well? My friend Angela has a step-by-step post on properly cleaning a dishwasher. Do you think she'll just fly here and handle mine?
Inside & Outside of the Fridge – Are you feeling a bit warm from the rest of the cleaning? Cool off by cleaning out the fridge. Remove everything (either a shelf at a time or all at once) and clean each shelf and drawer. We find it easiest to pull the drawers all the way out and clean them in the sink, but that may be different for different models. As you restock the clean refrigerator, make sure you ditch any expired items that were hiding in the back.
Under the Fridge – It's amazing how much dust can gather in the tiny gap under our refrigerator. This one usually requires a vacuum cleaner attachment, and while I have that out, I use it to get into every nook and cranny under the cabinet toe kick as well.
Floors – You're almost done! The last step is the floors. Normal kitchen floor cleaning for us is frequent vacuuming of dog hair. For deeper cleaning, we pull the rugs up from the rug grippers and vacuum and mop under them as well.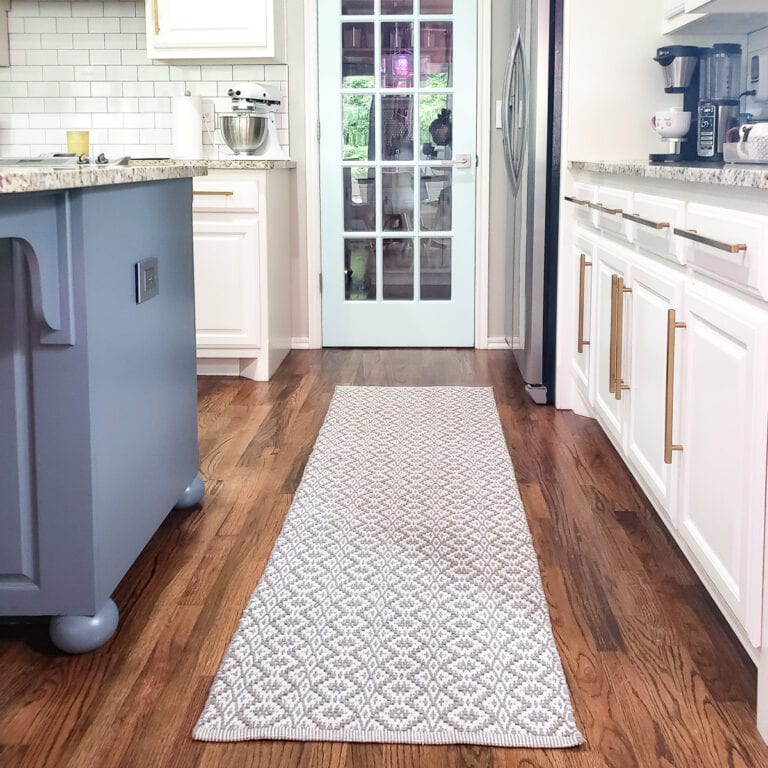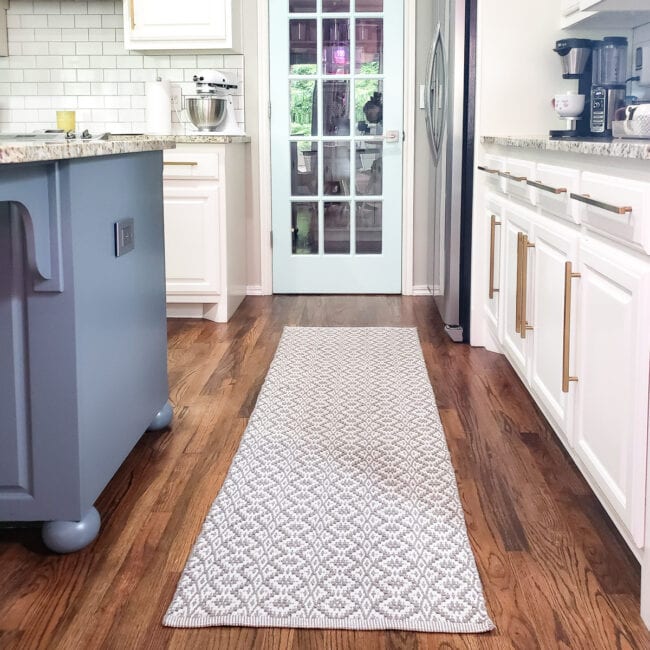 To make sure I don't miss anything, I made myself a printable kitchen deep cleaning checklist that you can use too!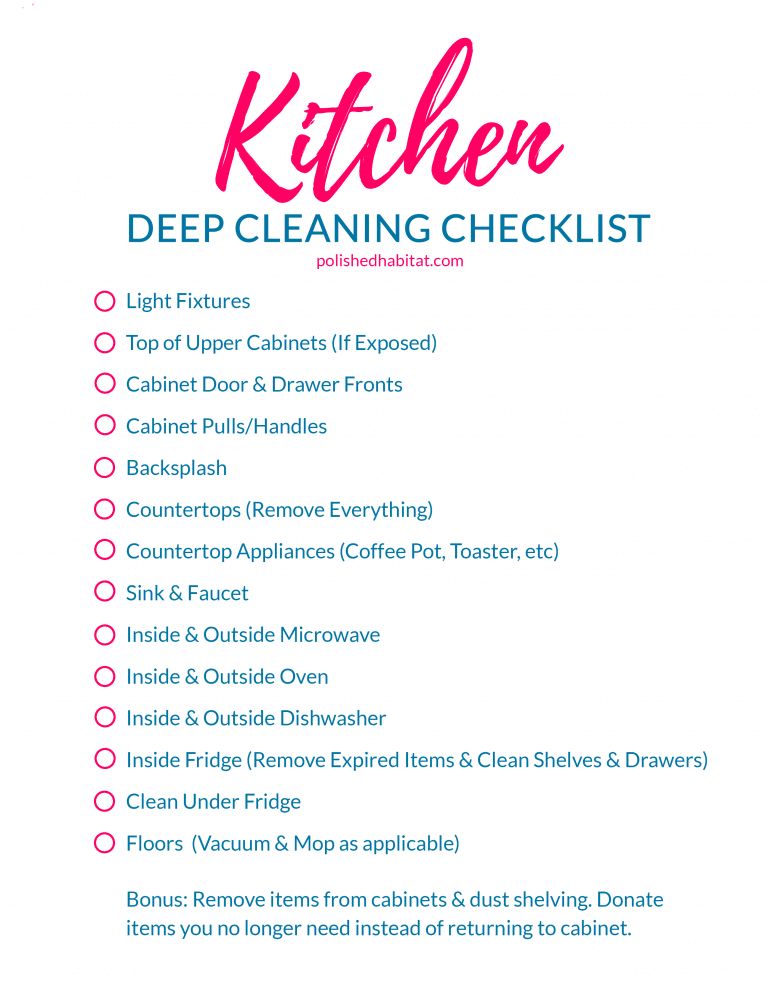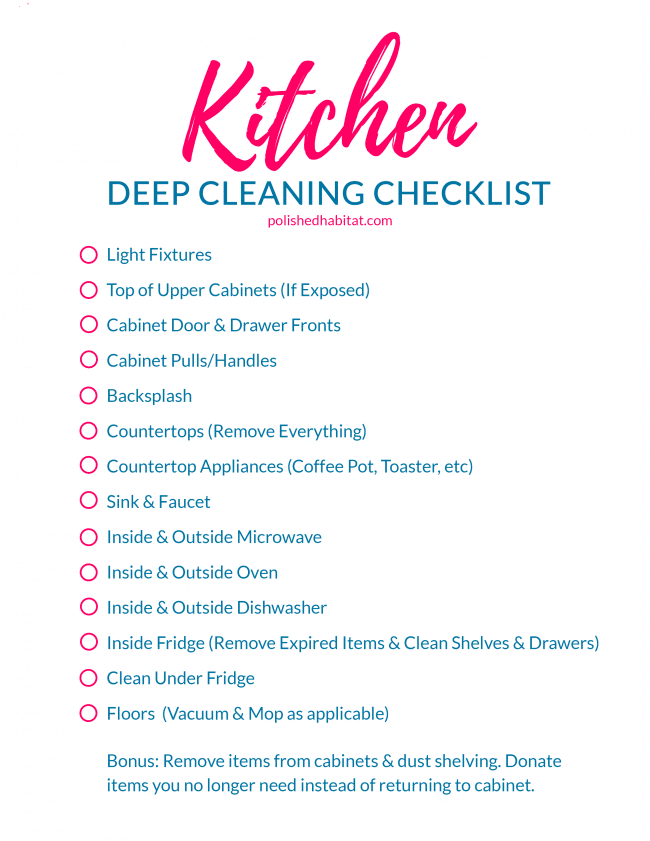 Just click the button above to open the full size checklist for printing!

Am I forgetting anything on my cleaning list? Let me know in the comments below!