We have a few favorite hummus recipes, but we make our Mediterranean hummus most often because you make it without tahini. Plus, it's delicious!
On busy weeknights, we often declare it "dip duo" night for dinner and pair the hummus with either guacamole or pimento cheese.
It's also our most requested item to bring when we go to Corey's dad's house. We started bringing it over on Christmas day for people to snack on between opening presents and eating our big dinner.
Now, everyone is hooked! And it's great for me because I can whip it up in the food processor in about 15 minutes!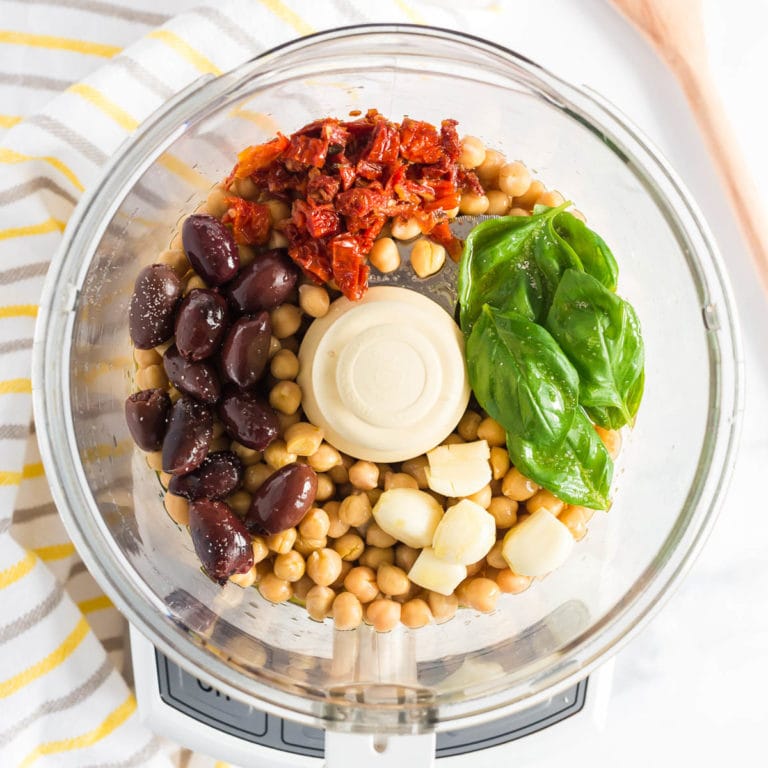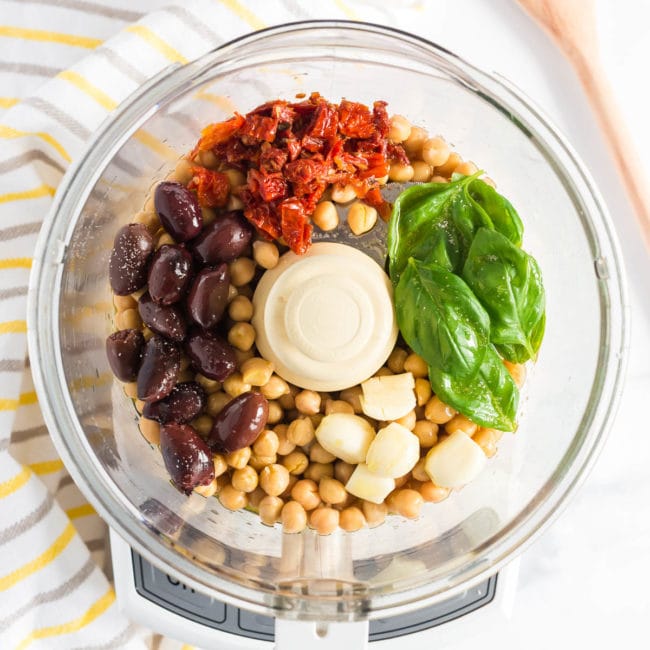 Kalamata olives make up a good part of the flavor, but both Corey and his step-mom love the hummus despite not liking olives. The other flavors of garlic, basil, sun-dried tomatoes, and lemon work together to balance out the olives in a way that makes everyone love this easy appetizer.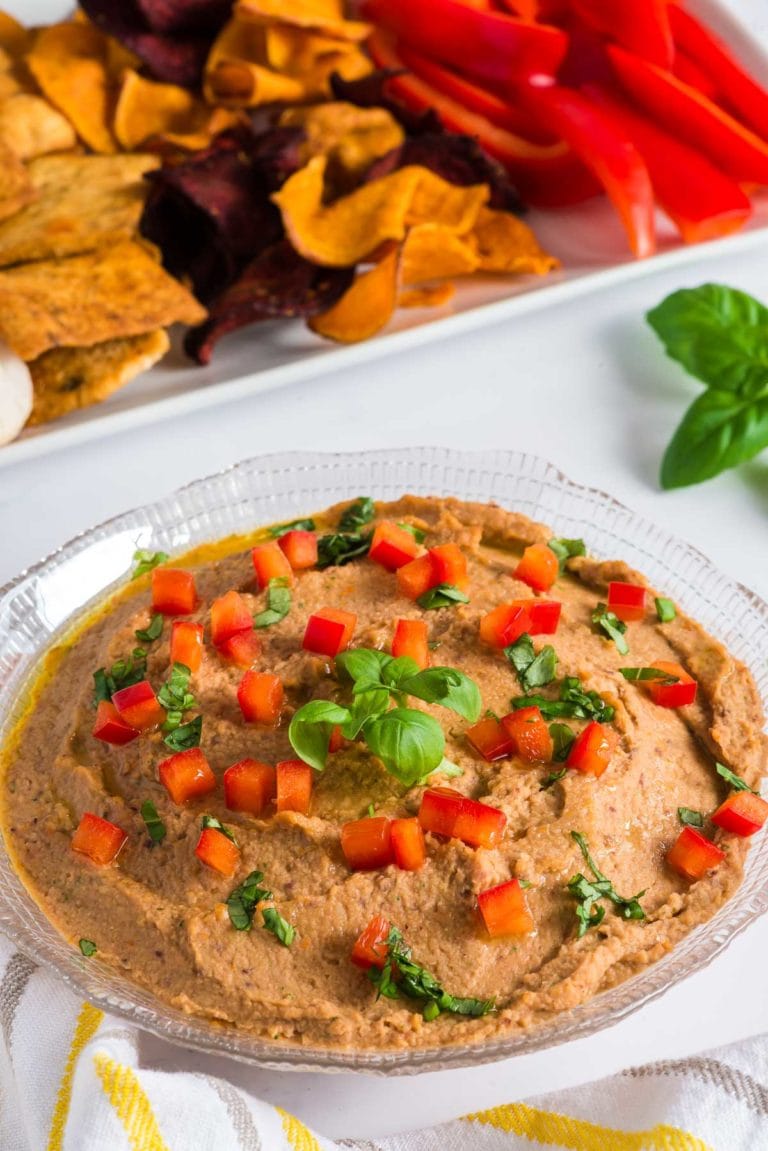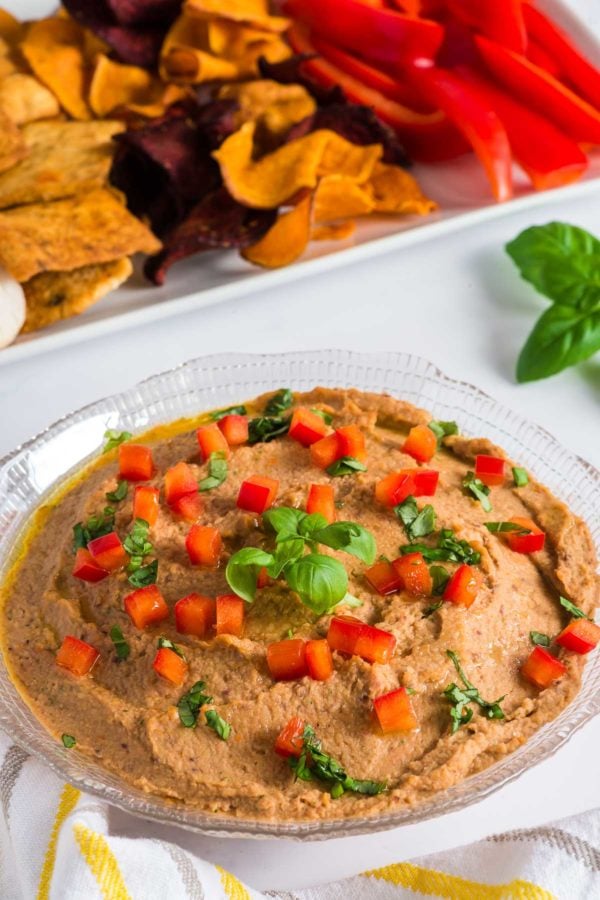 For dipping, pita bread or pita chips and sliced red pepper is our favorite combo. But get creative with what you have – nut thin crackers and carrots are also tasty options for this easy hummus.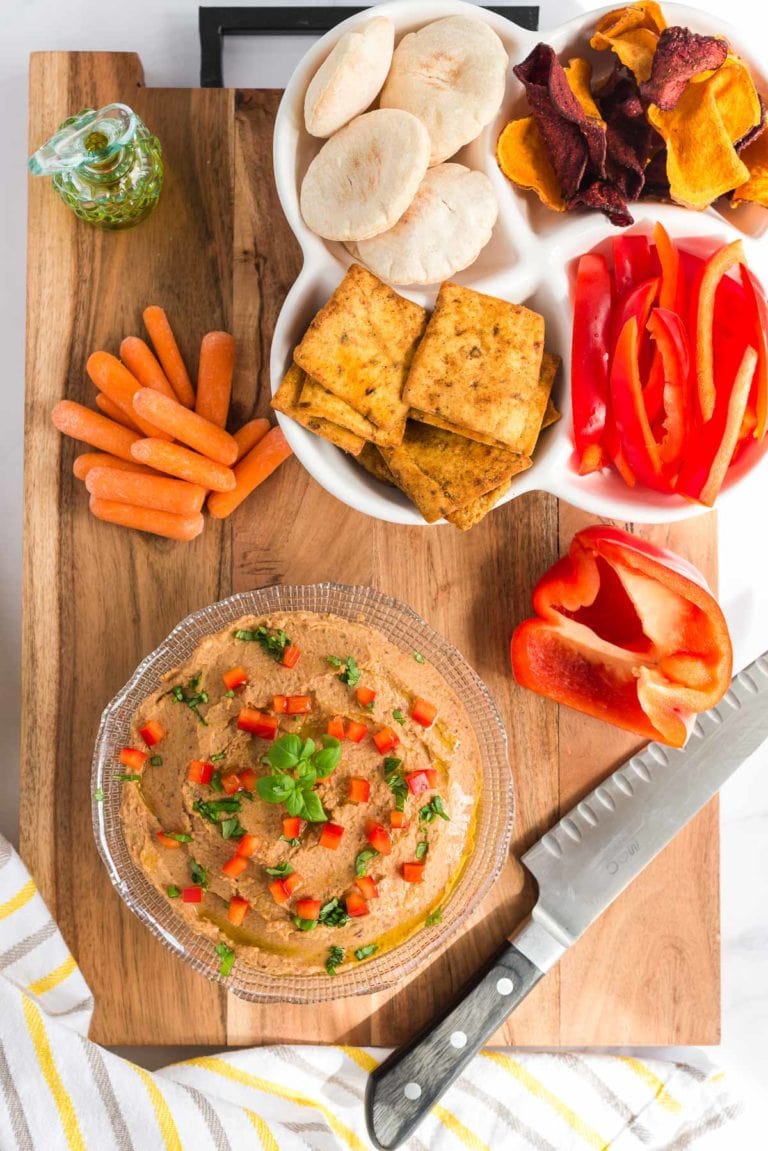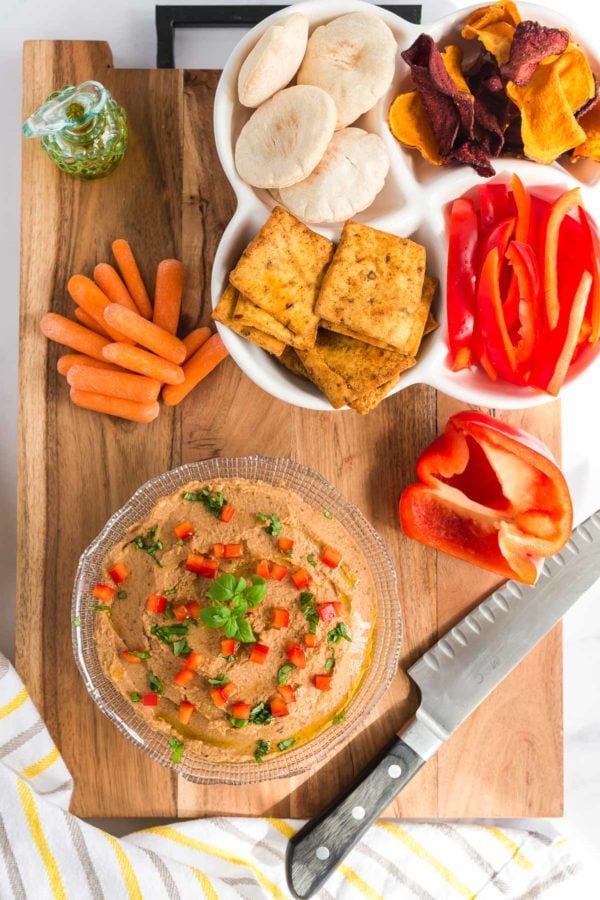 The downside is that it's not the most attractive appetizer ever. The beauty is definitely in the flavor!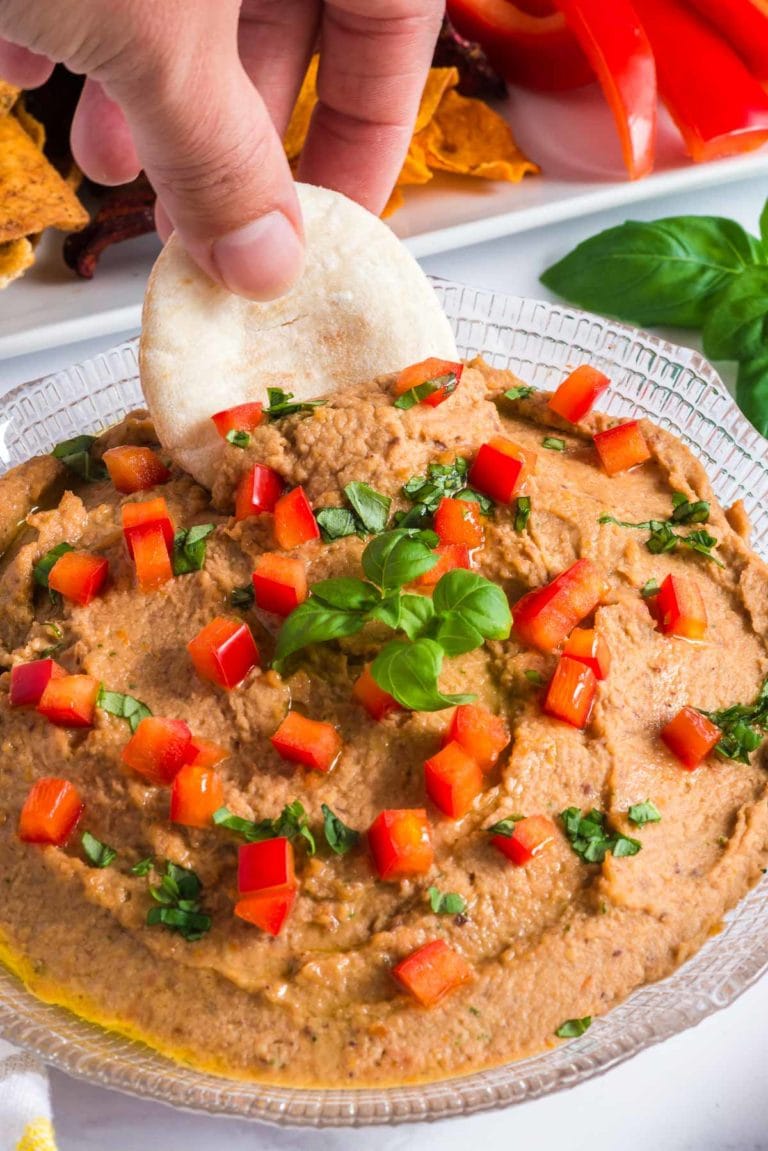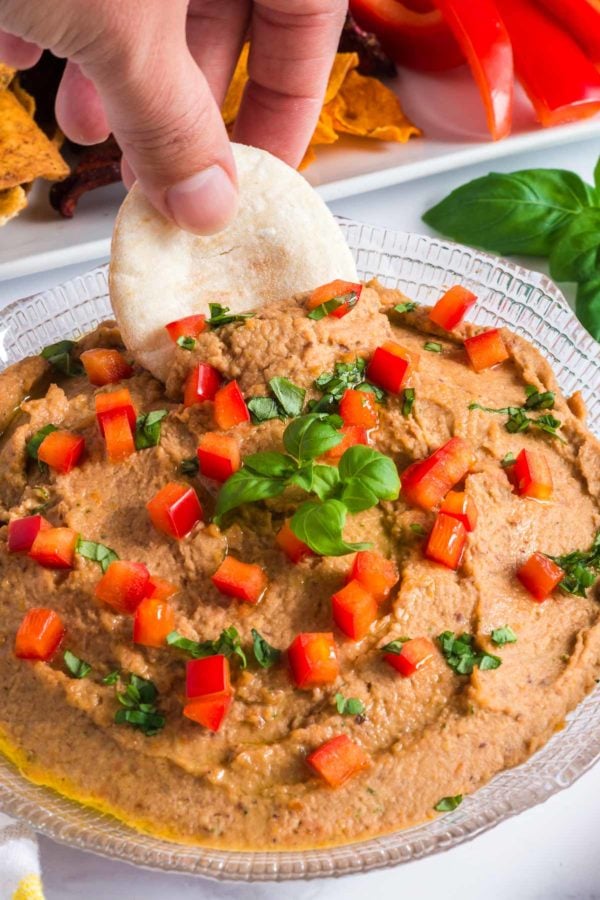 When we're at home, we leave the top plain, but if you're taking it to a party you can spruce it up. Try adding some extra chopped basil and red pepper to the top, along with a pretty drizzle of olive oil.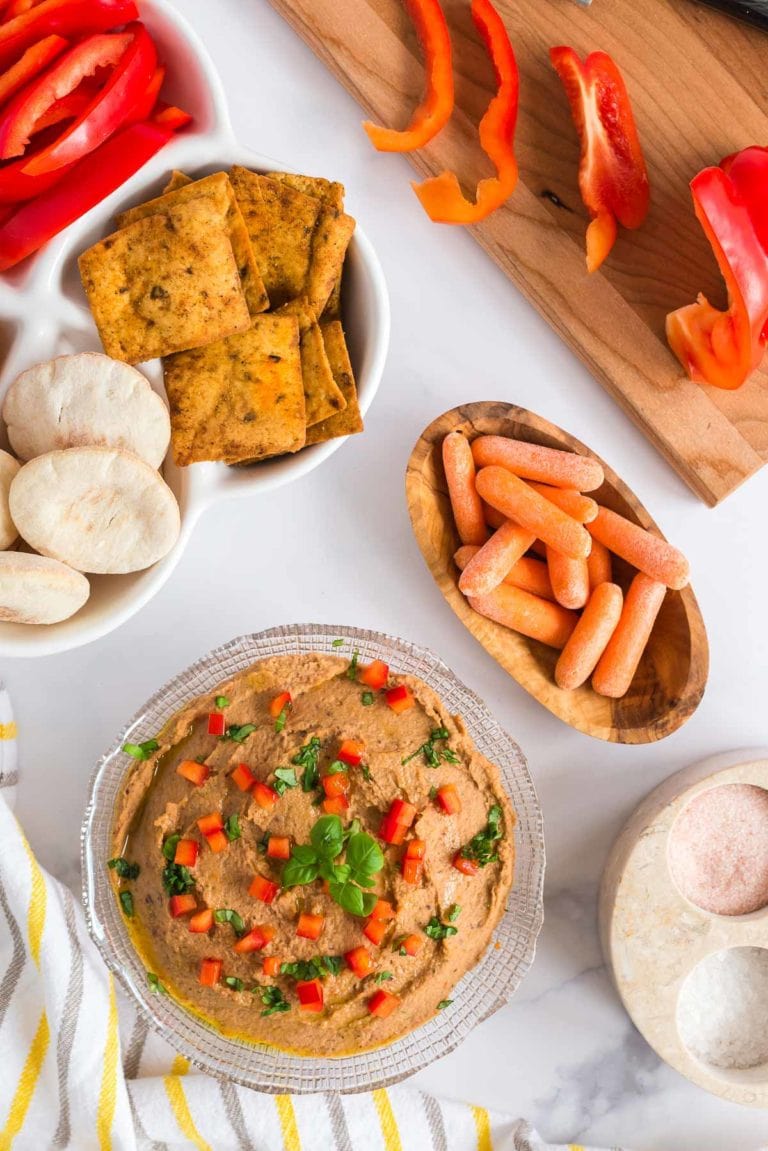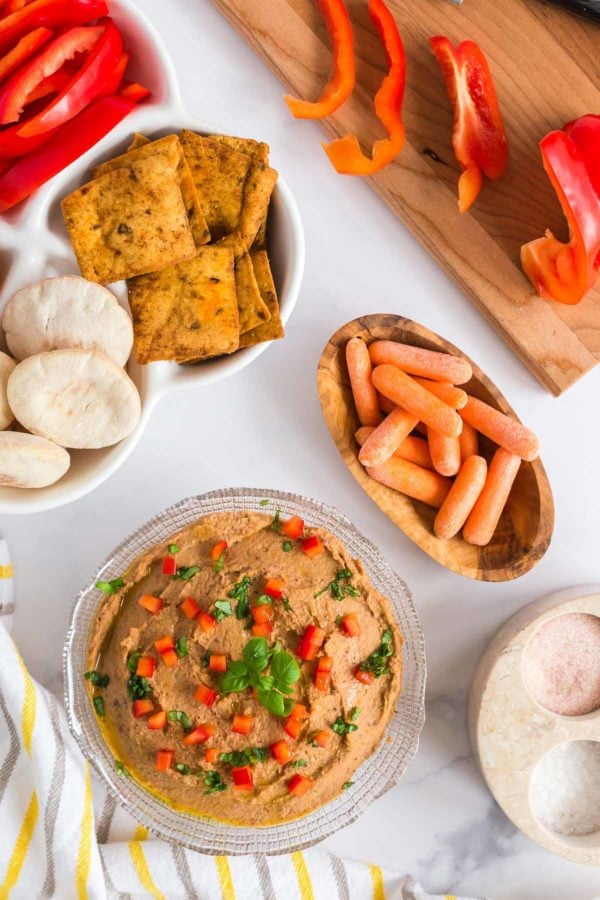 The tasty hummus also has a little secret – it's vegan! We're meat-eaters, so it's nice to have a simple go-to appetizer when entertaining vegan or vegetarian friends. It's great that everyone can enjoy it!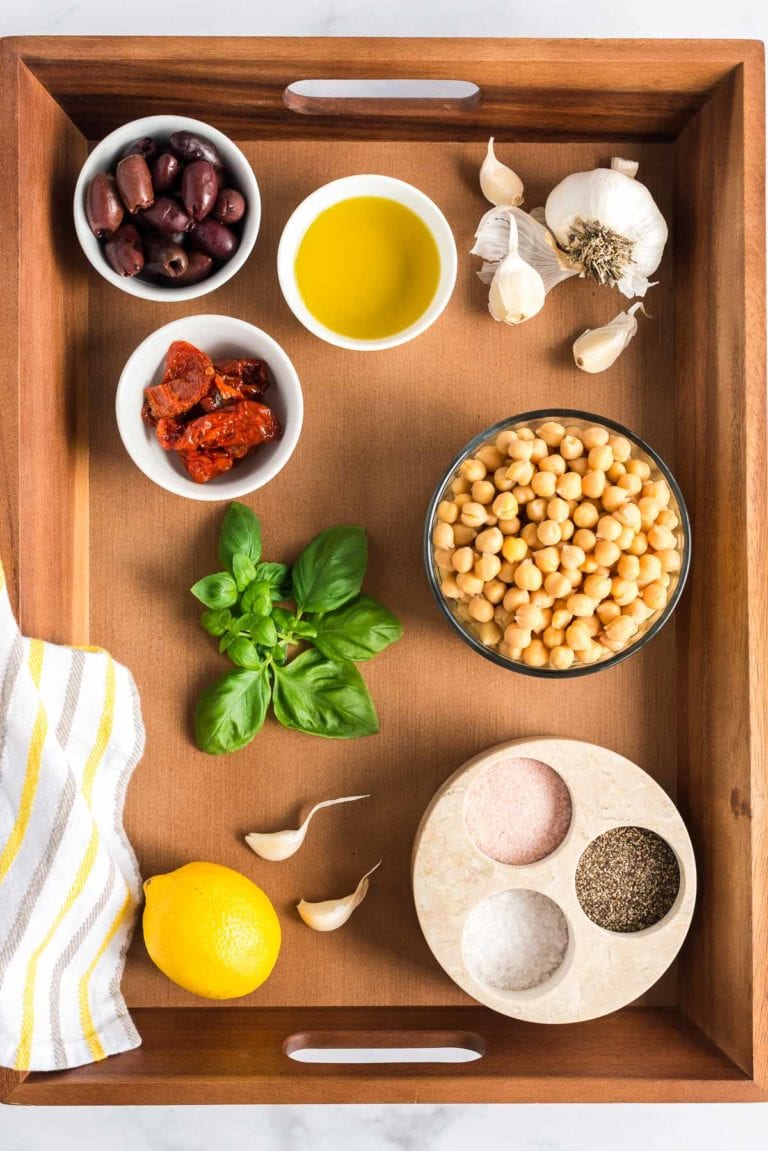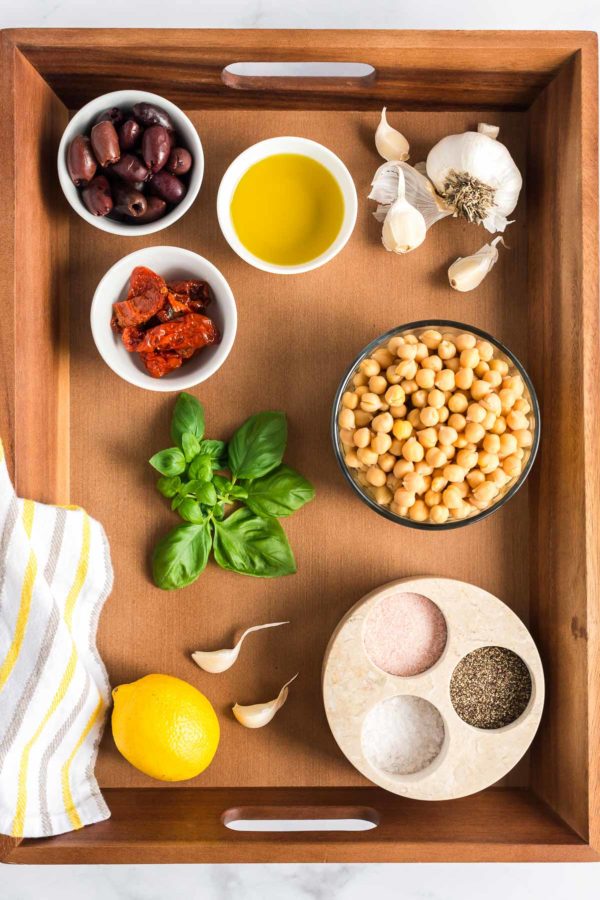 Simple, right? Now you have a homemade hummus that tastes even better than store bought!
If you need to adjust flavors at the end, lemon juice and salt are the two ingredients I turn to first. Depending on your exact olives, the hummus could need a bit more salt to help bring out all the flavors. Sometimes, my garlic cloves aren't as flavorful and I'll add a 4th clove. The BEST part is that you get to taste it after every little tweak!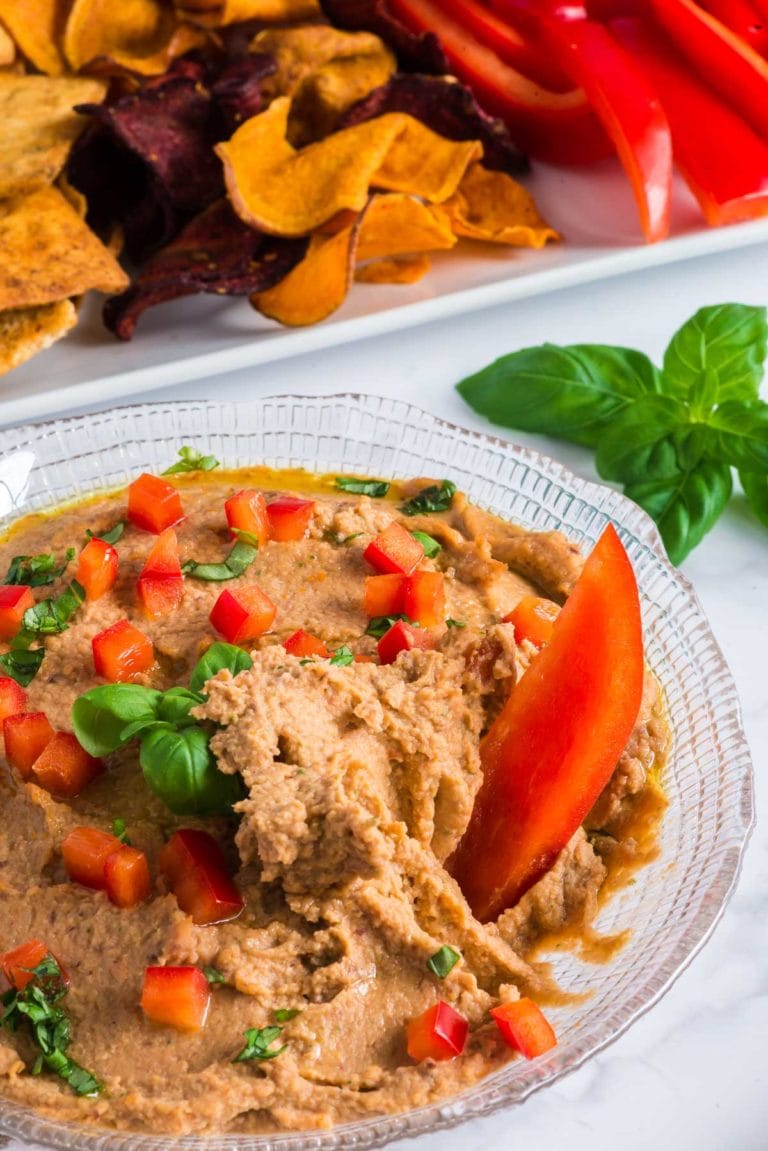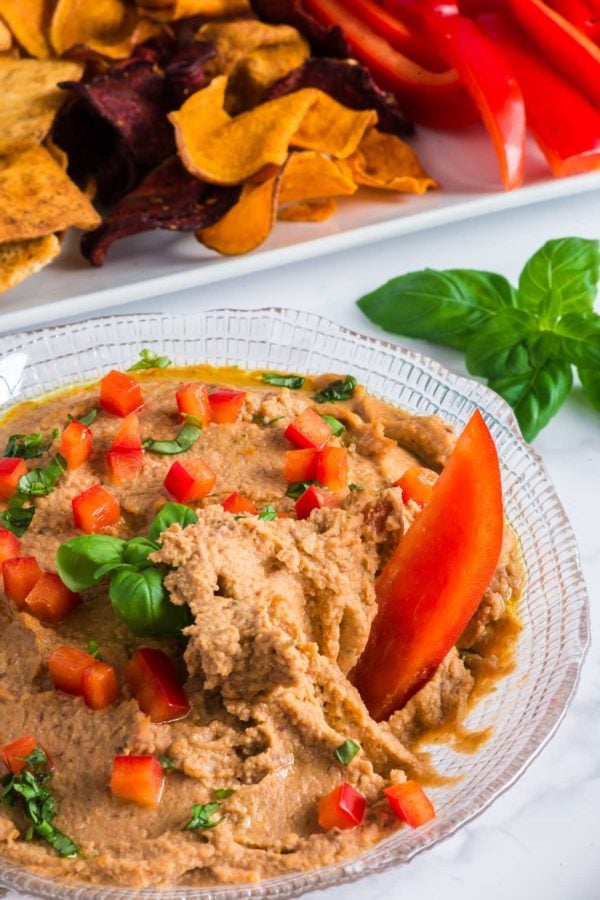 When we're entertaining, the timing works well to put a baked ziti in the oven and then make the hummus. I get the hummus in the food processor, do the dishes, pour myself glass of wine, and have everything ready to go for guests before the ziti timer goes off. You can't beat that!
Let me know in the comments if you're going to try this recipe soon! Can't wait to hear what you think!