With the end of the school year right around the corner, it's time to switch out those spring letter board quotes to sayings perfect for summer!
If you don't have a letter board, these would be fun written on dry erase boards, on random days in your planner, or even on post-it notes around the house!
I'm into starting small with my habits this year, so let's also start small with our quotes.
The first group of phrases are ideal for mini message boards. I didn't think about this when I found mine at Target, but it's tricky to come up with clever things to say in such a limited space.
Short Summer Letter Board Quotes
Girls
Just
Wanna
Have
Sun.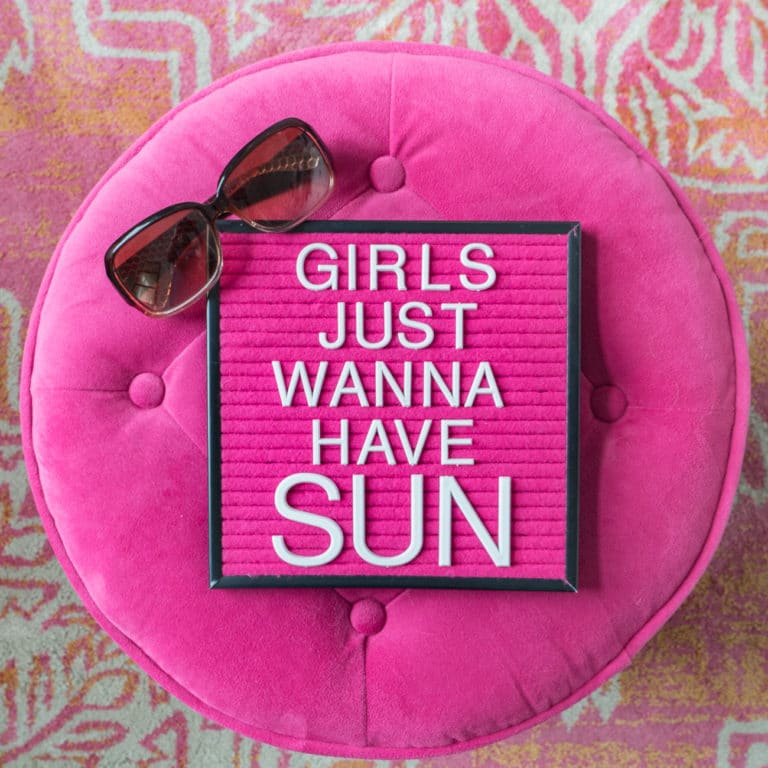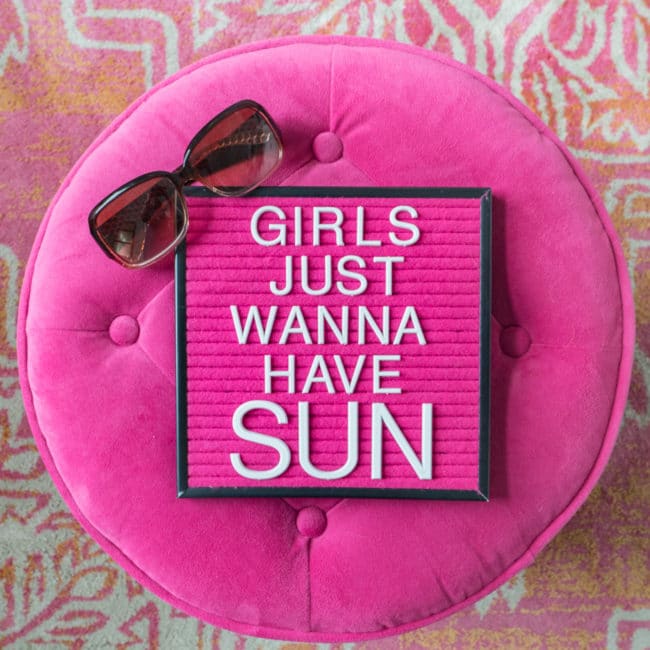 Flip Flop
It Like
It's Hot
Currently:
Dreaming of
the Beach
Toes
In the
Sand…
(From the Zac Brown Song Toes)
Funny Summer Letter Board Sayings
A cheesy joke and a pun to make your guests smile or roll their eyes:
What Does
The Sun
Drink Out Of?
Sunglasses!
Why Did The
Dolphin
Cross the Beach?
To get to the
other tide!
You could do a huge variety of amusing "Today's Forecast" letter boards.
These would be fun and easy to swap out often throughout the summer.
Here's a few I thought of, but you can mix and match them or make your own.

Today's Forecast:
Sunscreen
&
Margaritas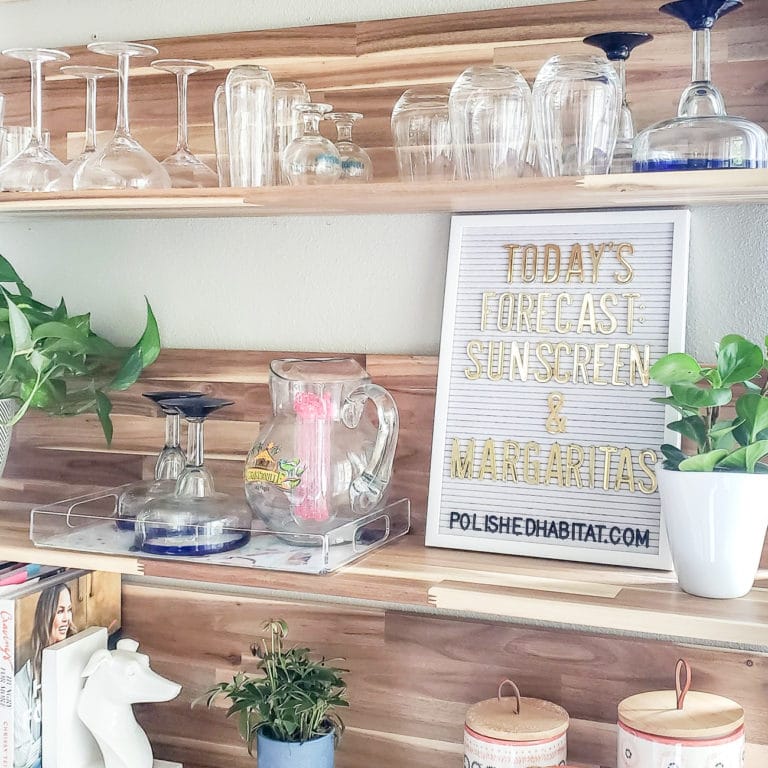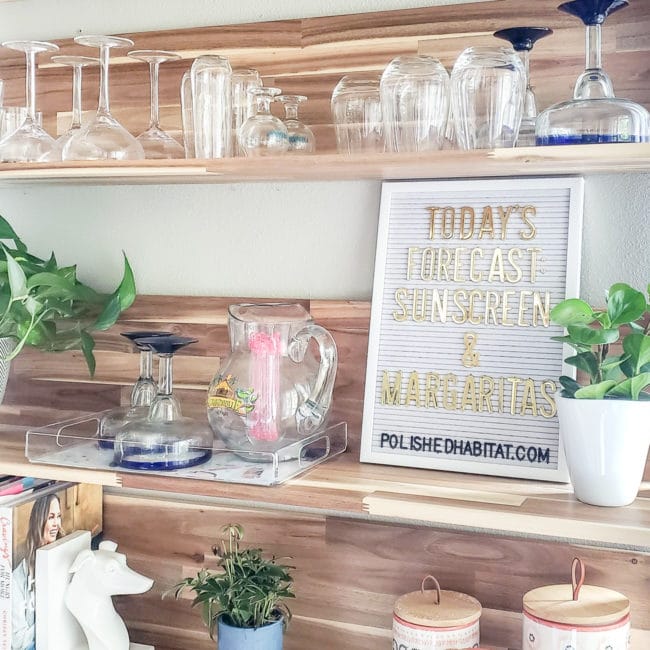 Today's Forecast:
Watermelon
&
Flip-Flops

Today's Forecast:
Beach Reads
&
Lounge Chairs
Today's Forecast:
Sunshine
&
Stargazing

Today's Forecast:
Sundresses
&
Sandals

Summer Song Lyrics for Letter Boards
There are endless songs about summer related things, but I gathered up a few that I'd enjoy seeing as part of my home decor.
It's a smile,
it's a kiss,
it's a sip of wine …
it's summertime!
– Kenny Chesney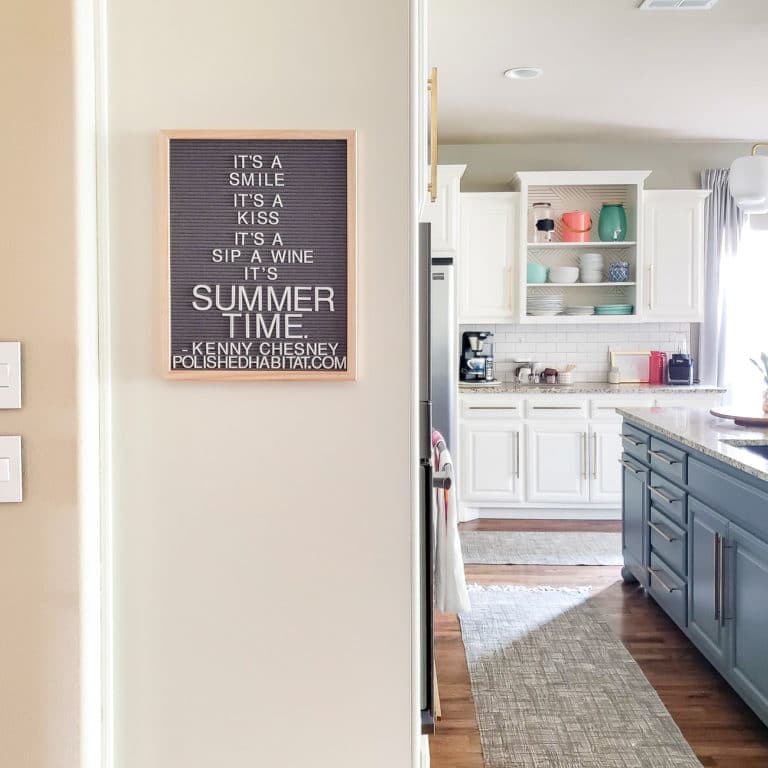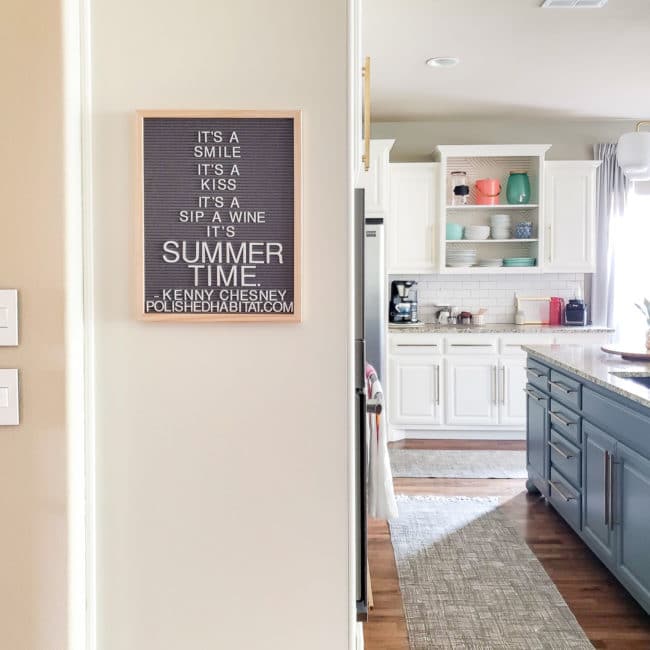 PS: I can't decide if I made a "typo" when I was assembling that one OR if I just was spelling things like the song sounds. Sip OF Wine vs Sip A Wine might be the next "You say pa-tay-to , I say pa-ta-to" scenario.
Summertime
and the
living is easy.
-George Gerswhin
Sunrise,
Sunburn,
Sunset,
Repeat
– Luke Bryan
A little bit of
summer is
what the
whole year
is all about.
–John Mayer

Summer
Days
Drifting
Away…
(From Grease, also works for a small board!)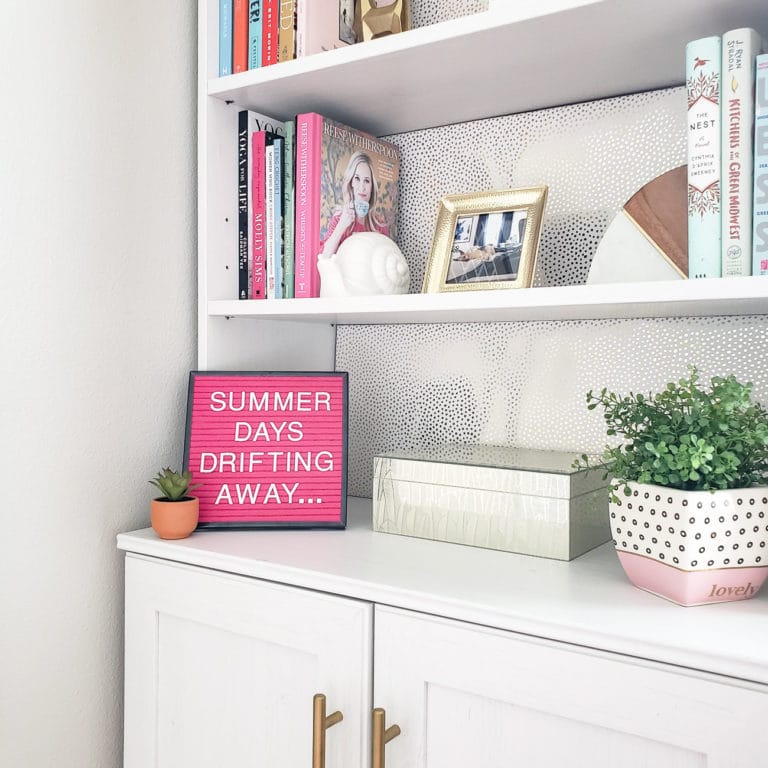 Other Letter Board Sayings for Summer
Summertime
is always
the best of
what might be.
–Charles Bowden
Some of
the best
memories
are made in
flip flops.
― Kellie Elmore
Choose
Sunsets
Over
Cell
Phones
– Polished Habitat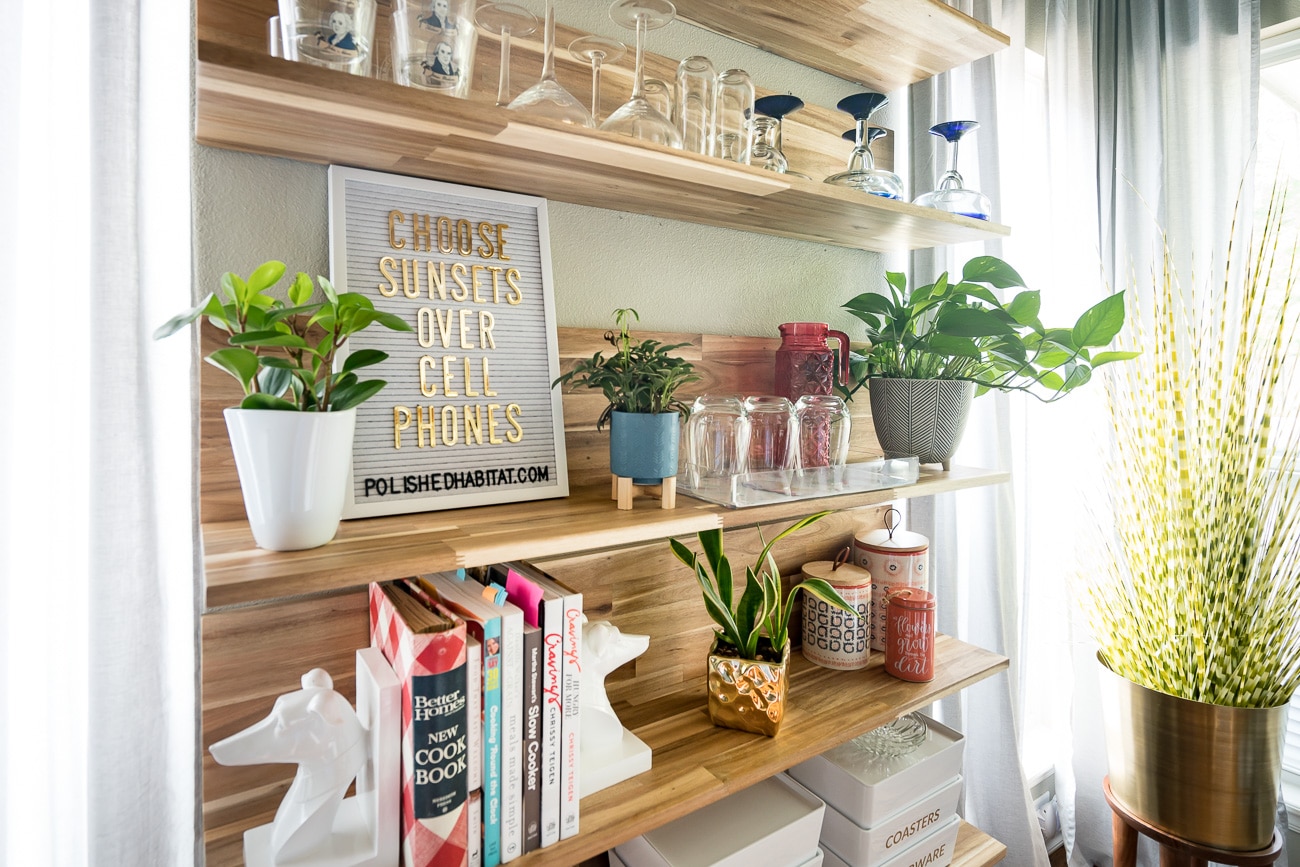 Out of The Office
Will Return:
In the Fall

Long Days &
Ice Cream Trucks &
Swimming Pools &
Sunglasses
If you need me,
call me
on my
shell phone.
My last idea is specific to your household.
You could use the letters to make a bucket list of things you wanted to do before fall.
Mine would include things like having our first outdoor movie night with a little projector Corey got for Christmas and going to one of the Friday Burger nights on the grounds of my favorite museum (Philbrook).
I love using the letter boards seasonally as a way to change up our decor without spending any new money after the initial purchase or having to store as many seasonal signs. If you're looking for a good one, I linked to a few great deals at the end of the spring letter board post.
You can also head over to see the rest of my letter board ideas for every season!
And be sure to pin the image below so you can find this post again when you're getting ready for next summer!