The master bathroom water closet has to be one of the least exciting places to organize and decorate. Or so I thought for the last 7 years while ours remained sad and beige.
Like many, ours is tiny at 3 feet wide x almost 5 feet deep for a grand total of less than 15 square feet.
What is a water closet? The separate "room" for the toilet as part of a home bathroom.
Seriously, ours was just a toilet with ZERO decor or storage…not even a rug!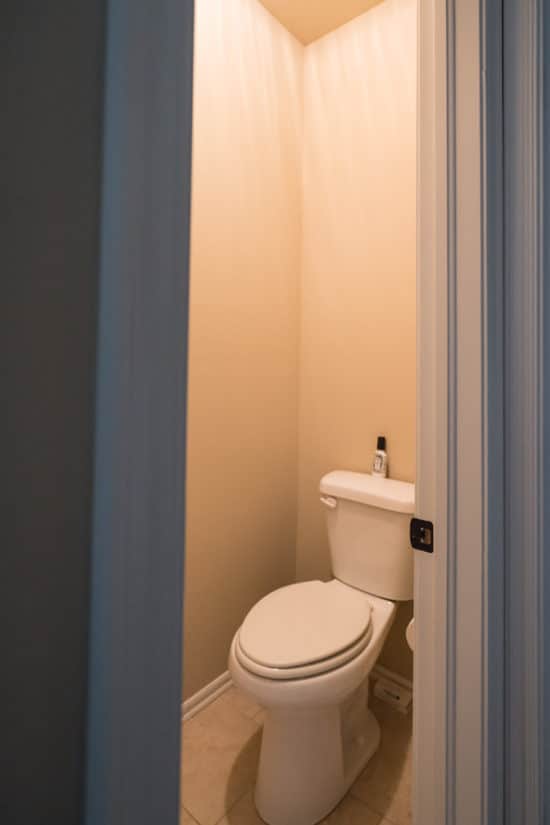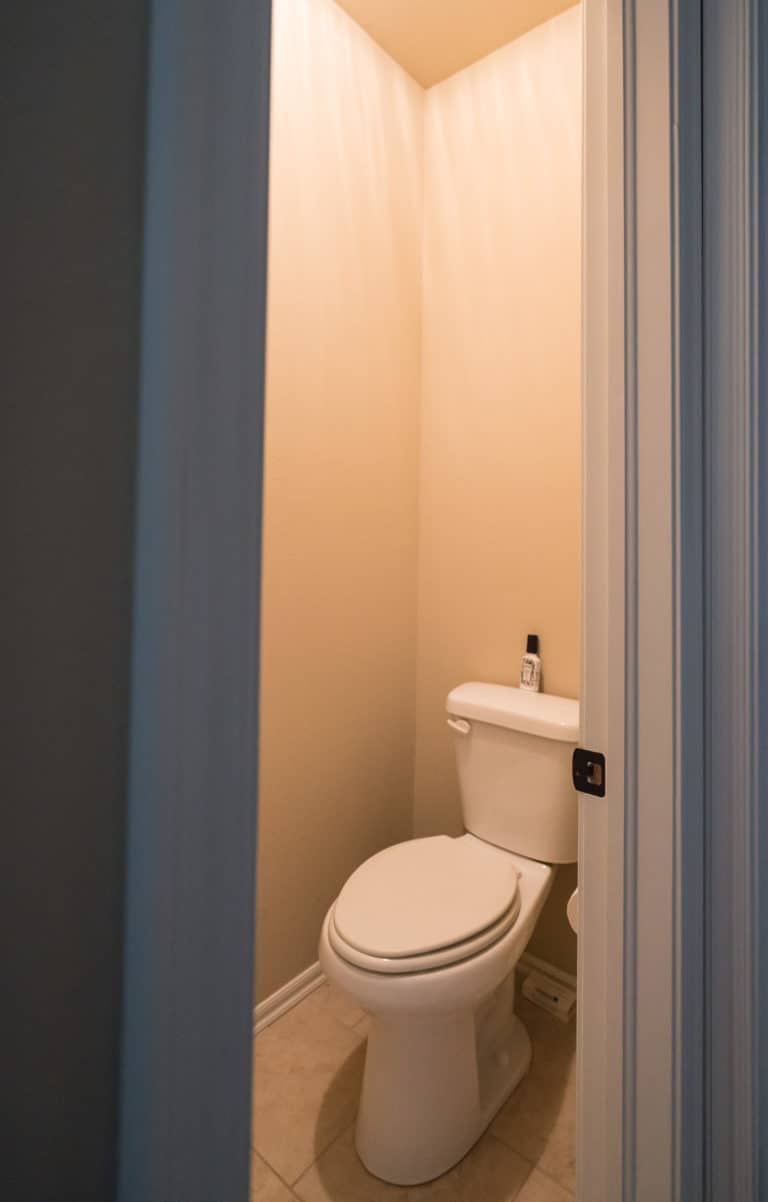 I eventually intend to paint the entire bathroom, and dream of even replacing the tile, so I didn't want to spend too much time or money customizing the water closet in a way that wouldn't make sense later.
But goodness, SOMETHING needed to be done!
The real incentive prompting this mini-makeover was of the "one thing leads to another" variety. The actual end-goal is re-doing the bathroom linen closet shelves and organization. As I plan that project, I wanted to make smart decisions about what we continue storing there and what needs a different permanent home.
That process led to the realization that we needed shelves in the water closet for toilet paper and feminine products. After all, shouldn't things live where they are used?
I ordered 6 IKEA EKBY VALTER brackets to create our new shelves. Lowes cut a single piece of 8″ wide wood into three 30″ shelves, giving us custom sized shelves for an affordable price.  To add a little extra personality, I wrapped the wood in temporary wallpaper.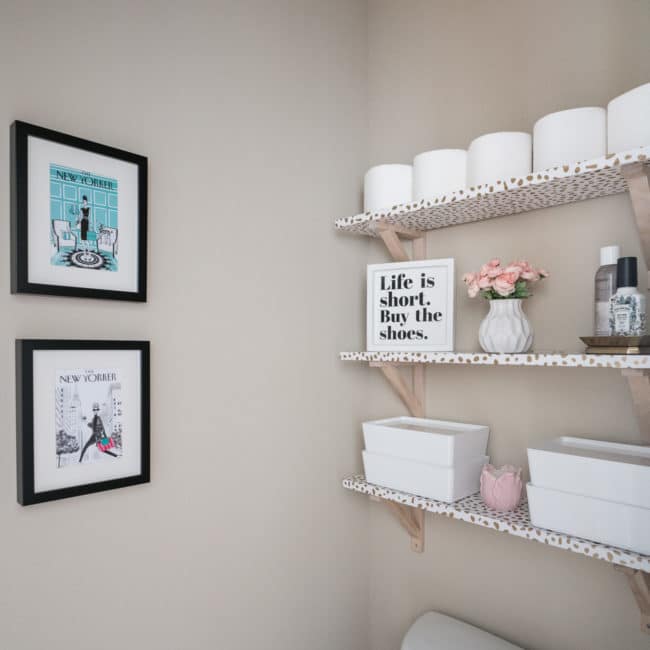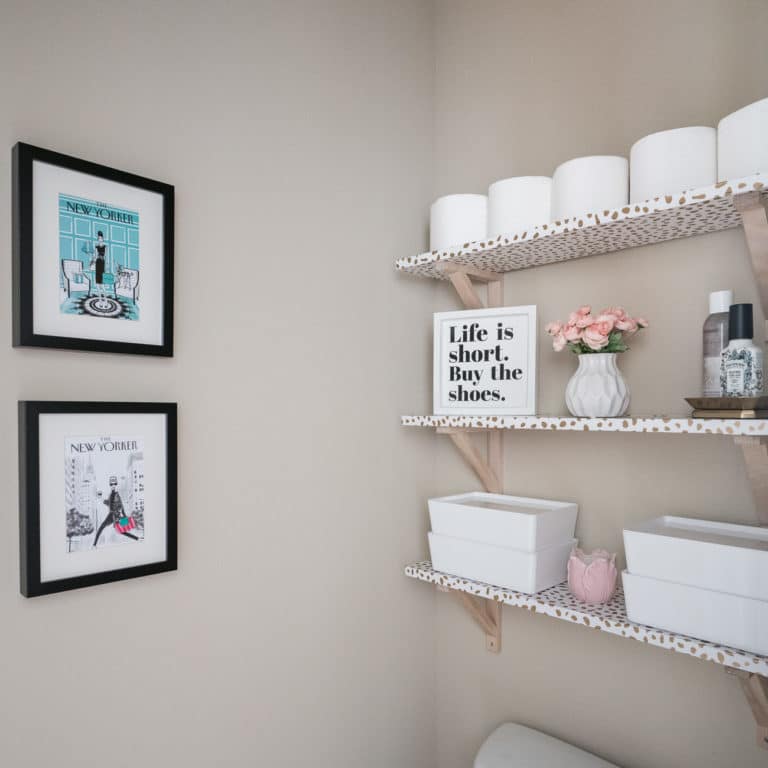 I ordered KUGGIS containers to streamline storage on the shelves. Even the Poo-Pourri got a designated spot sitting in a soap dish! Side note: I spent 10 years not understanding the magic of Poo-Pourri. Now, I can't recommend it enough, we have this scent and it's crazy. The water closet smells good all the time now!
When I was in New York last fall, a lady was selling art outside Central Park. When she offered prints, complete with mats, for $1 each, I couldn't turn her down. I wasn't 100% sure where I was going to put them, but I'm so glad I bought them now because they're perfect for this little space.
Combined with $4 IKEA RIBBA frames, the whole collection of art was $20 total!
To finish pulling the room together, we just needed a $4 rug and a new light fixture.
Turns out it's almost impossible to get good photographs of the light fixture once we installed, but it adds a fun mod-vintage feel that coordinates with the other bathroom lighting! Here's what it looks like:
I did impulse-splurge on the perfect small, gold, oblong trashcan at Target.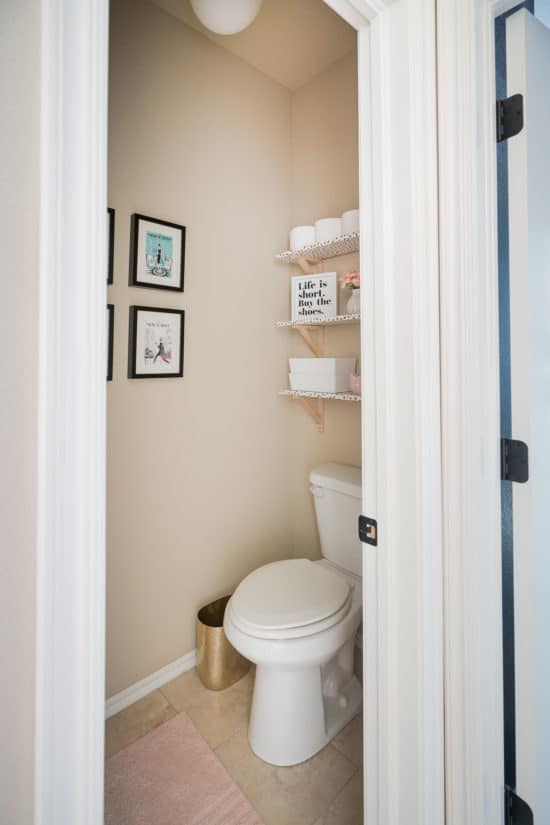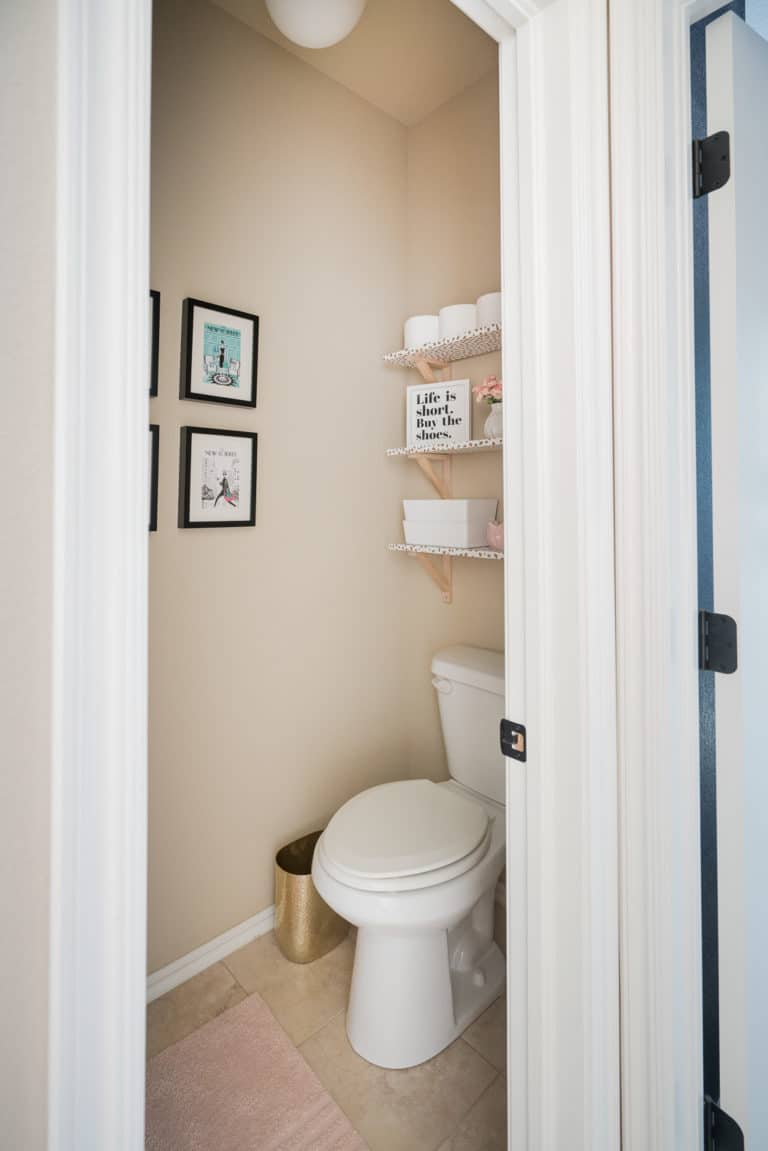 My favorite thing about this little makeover might be that it was so easy and affordable. Everything could be done in one afternoon!
While it wasn't the same crazy transformation of our larger projects like the closet, bedroom, or office, smaller changes can still feel SO good when you tackle them.
I put the before and after images side-by-side below. As you can imagine, it's so much nicer to walk past the room now. My only regret is waiting SO long to add style and storage to this tiny space!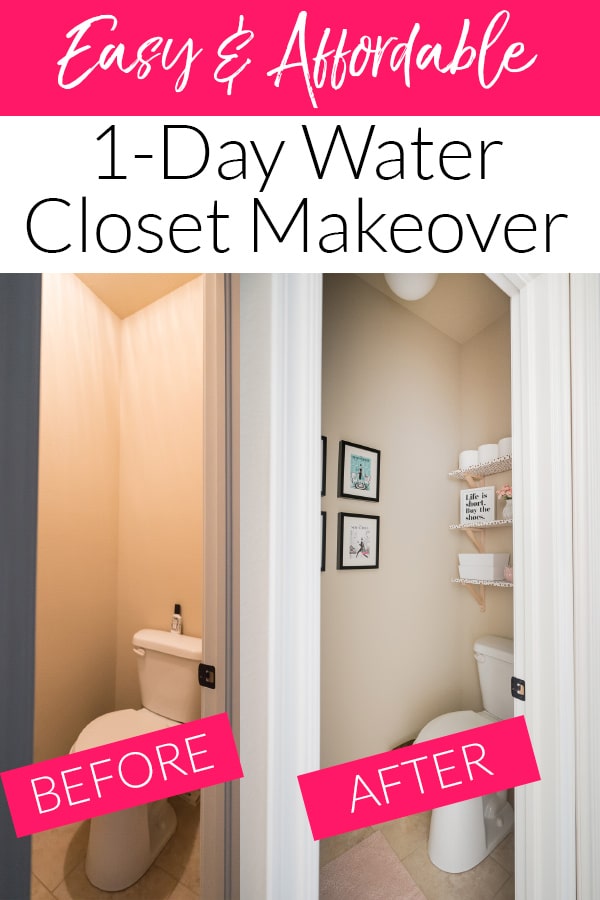 To see another space we tackled in a day, on a budget, without painting the walls, visit the affordable entryway makeover next!