If you are not a blogger, don't be scared off! A link party is a great place to find tons of new blogs to follow. Keep reading, and after you ooh & ahh over our features, you'll see rows of small images that link to other blogs. Each week there will be all new features & links to follow!
Before we get to the party, check out what my party co-hosts & I  have been up to this week.
I met one of my March goals this week by cleaning out the refrigerator & putting a new organizational system in place. Yep, I labeled the fridge 🙂
I love a great exact knock-off project. Even more than that, I love an "inspired by" knock-off project! Remember those great Valentine towels from Anthropologie? Katie made an Easter version!
Amanda saved a ton of money by updating the outdated glass in her front door instead of replacing the full door. THEN she saved even more by using a film on clear glass to get a great look for less!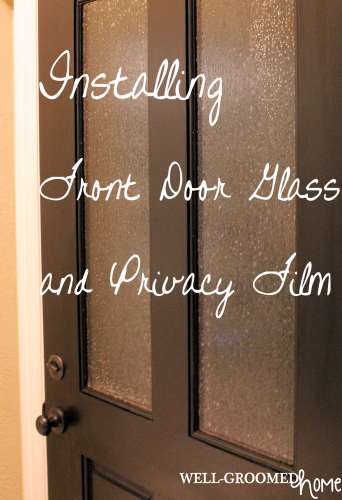 Angela took part in the Ringing in Spring Home Tour this week! Her great yellow accents are really inspiring me to finish my spring decorating .
Aren't my co-hosts talented?!?
Everyone who links up at our parties each week also seems to have gotten an extra dose of talent. Let's check out the features we selected from last week's entries!
Most Clicks
The most clicked this week was a tie again! I love it when this happens because we get to feature even more projects!
I LOVE LOVE LOVE the DIY Outdoor Marquee created by Dolen Diaries! Make sure you click over and check out the shots from farther away too. Her backyard is gorgeous.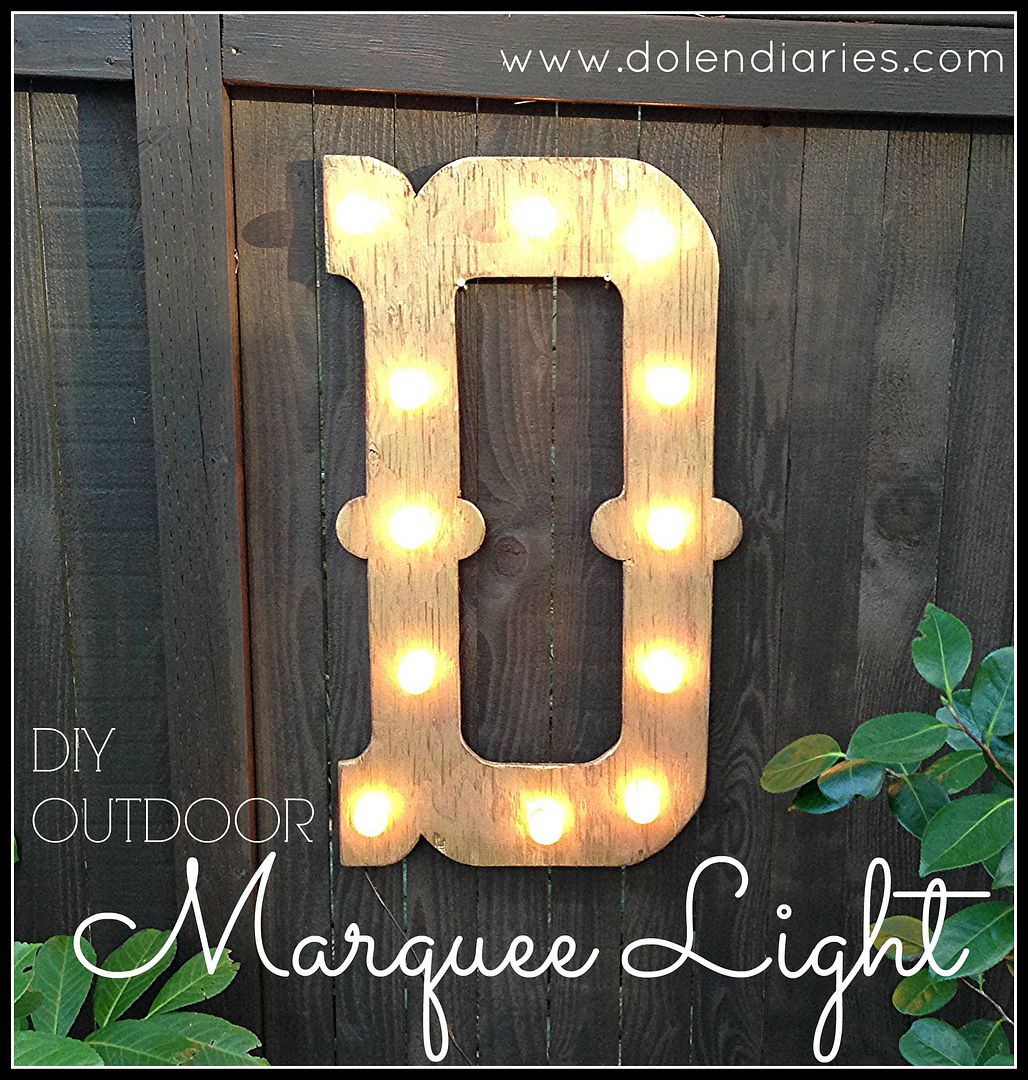 The second half of the tie was the Elegant Night Light created by My Paper Craze. It is a great alternative to a traditional night light!
Hostess Picks
My pick this week was the DIY Gilded Wood Shim Art by Upcycled Treasures. I'm always looking for new wall art projects, and thought this one had some serious style!
Katie picked a genius tote bag created my A Place of My Taste. She used clearance napkins to create it!
This cool vintage suitcase project was Amanda's favorite post this week. It was seriously nasty before, but Paper and Fox saw through the icky and turned it into an awesome craft case!
Succulents are all the rage right now, and SohoSonnet figured out a unique way to incorporate them into her decor. This cool grapevine wreath was Angela's pick this week!
Week #13!
Party Guidelines
1. Follow all four hostesses on at least one social media network. If you followed us on one last week, we'd love you forever if you followed us on a different form of social media this week.
Melissa @ A Prudent Life
Twitter  /  Google+  /  Instagram  /  Pinterest  /  Facebook / Bloglovin'
Katie @ Addicted 2 DIY
Twitter  /  Google+  /  Instagram  /  Pinterest  /  Facebook
Amanda @ Well-Groomed Home
Twitter  /  Google+  /   Pinterest  /  Facebook
Angela @ Life in Velvet
Twitter  /  Google+  /  Instagram /  Pinterest  /  Facebook

2. Select one of these options to be considered for a feature:
Promote the party on social media & tag me in your post
OR
Link back to this post with a text link
3. No giveaways, things for sale, or other link parties.
4. Be a great guest by visiting the links of a few of your fellow party-goers.
We also pin all entries to our Thursday S.T.Y.L.E. Pinterest board.
Thanks SOO much for linking up! Sharing your link gives us permission to use your images as features in future posts or in social media (with proper links back to you of course!)
To pin any of the features, please go to the original post. Thanks!
New parties go live at 7 PM CST each Thursday.
***We had a little glitch and this week will go live at 8 PM CST!***
Latest posts by Melissa George (see all)