A new season means new letter board quotes for you. Although, I loved my funny summer letter board ideas so much that I almost hated to change them!
That said, fall is my favorite season, and swapping out the sayings is the perfect way to sneak in some fall feels without going full pumpkin-town while it's still hot outside.
It's nice to be able to start decorating a little early without having to pull the seasonal bins out of the attic!
I'll show you what we have on our boards first, and then I'll list all 19 quotes below.
I started with the newest wood board in our new laundry room. It normally says, "Alexa, Wash the Clothes".
For fall, I thought "Alexa, Rake the Leaves" was more appropriate!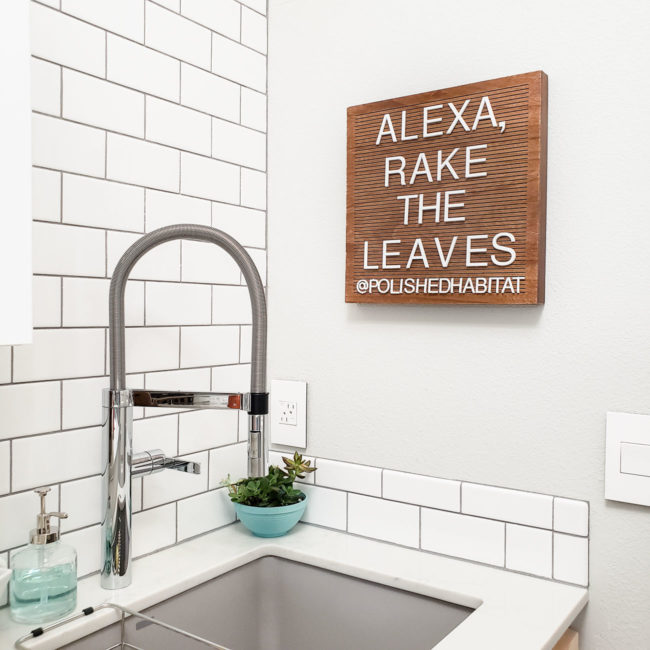 In the kitchen, "Leaves are falling & coffee is calling" couldn't be more perfect!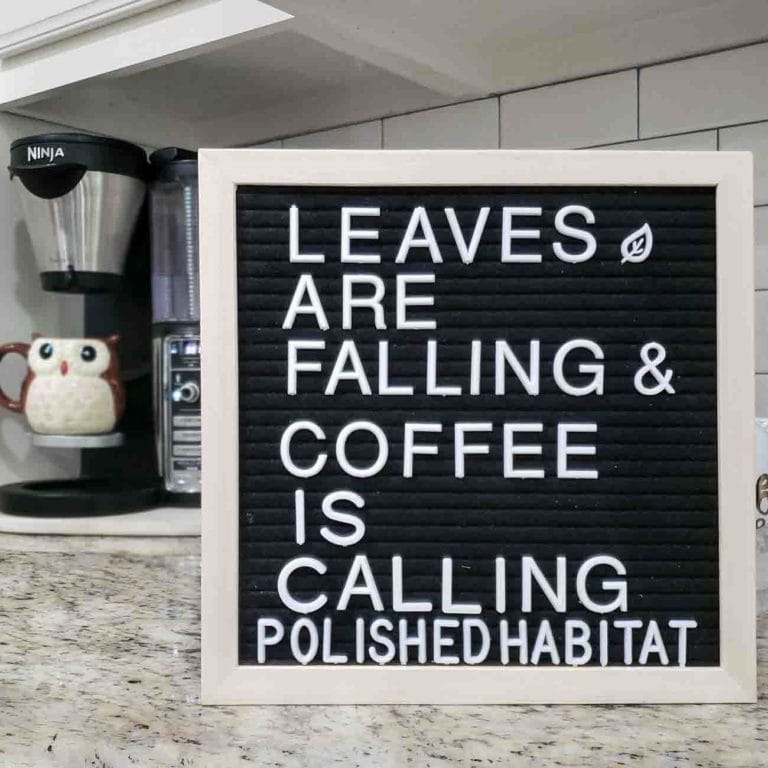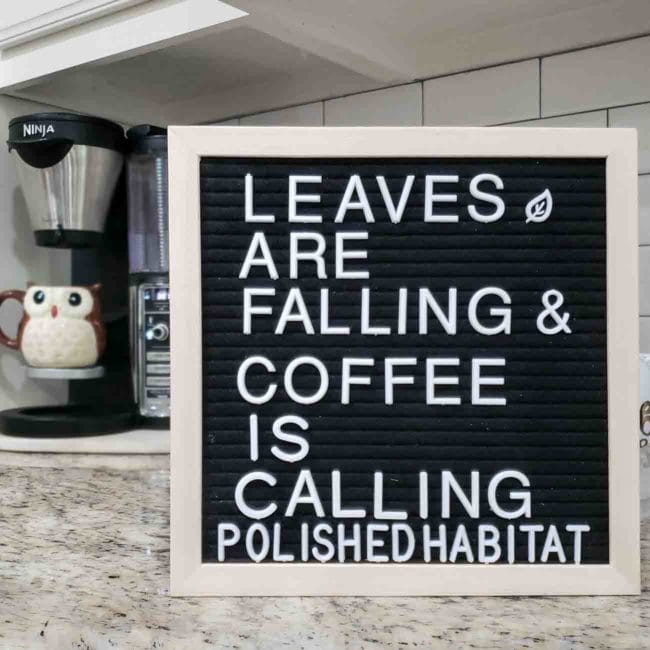 Looking for a funny fall phrase? I came up with this one for our kitchen nook shelves.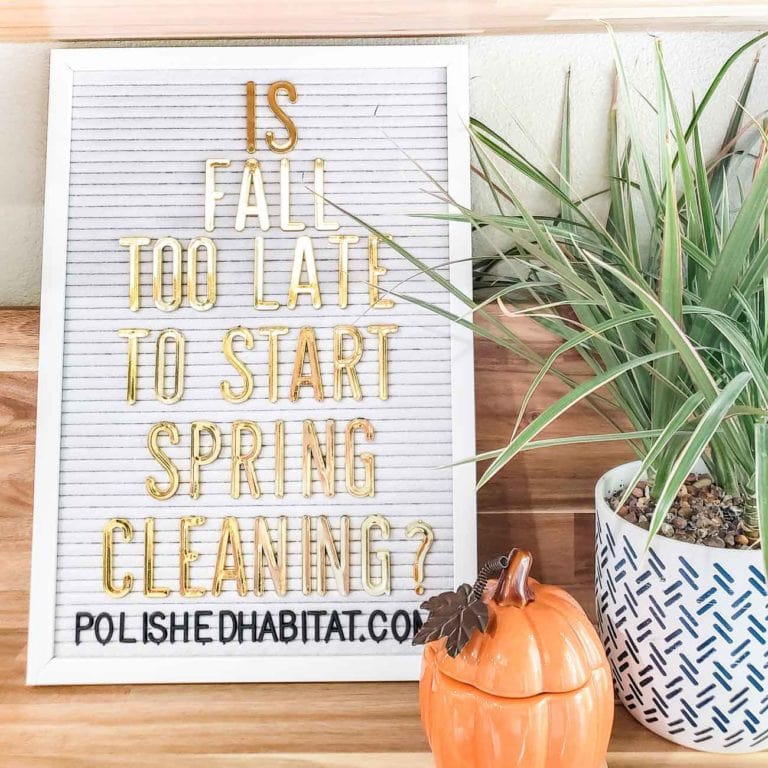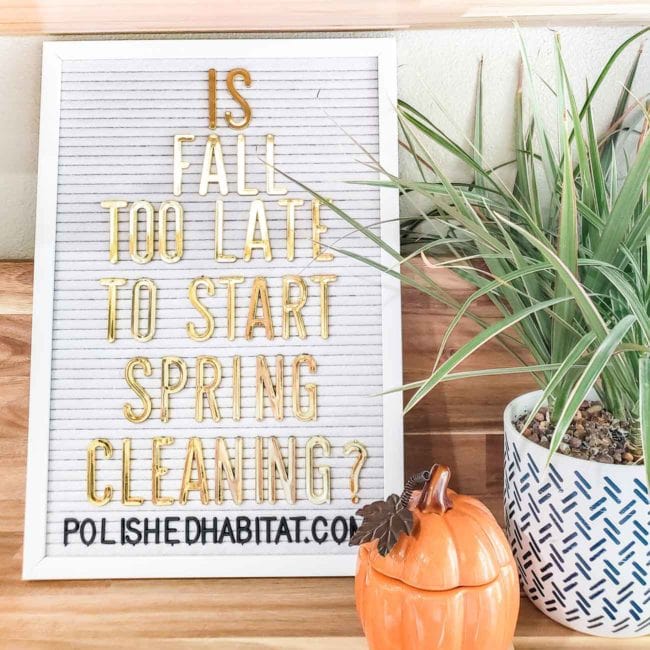 My smallest board got the simplest quote, but it's true for me and perfect for my office. Every day, it will remind me to embrace my favorite season before it flies by.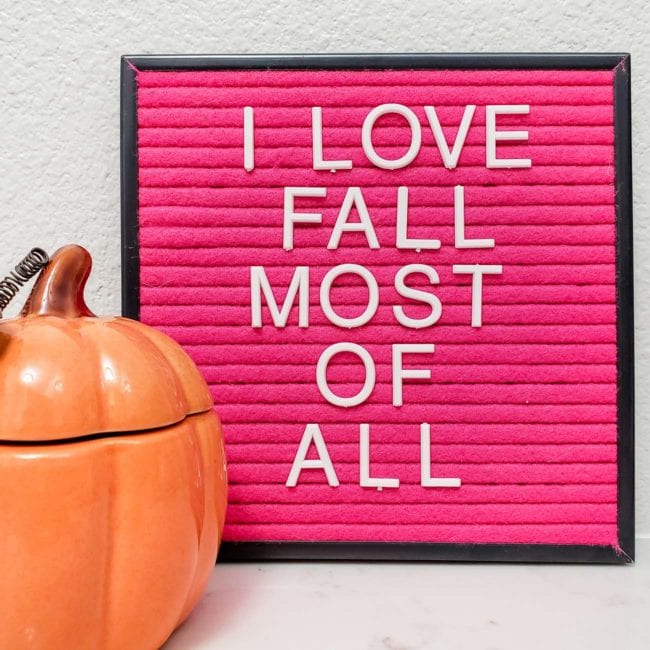 The final board is actually from last year, so you may notice that it's in the kitchen before the makeover. I love the picture and quote so much I still wanted to share it.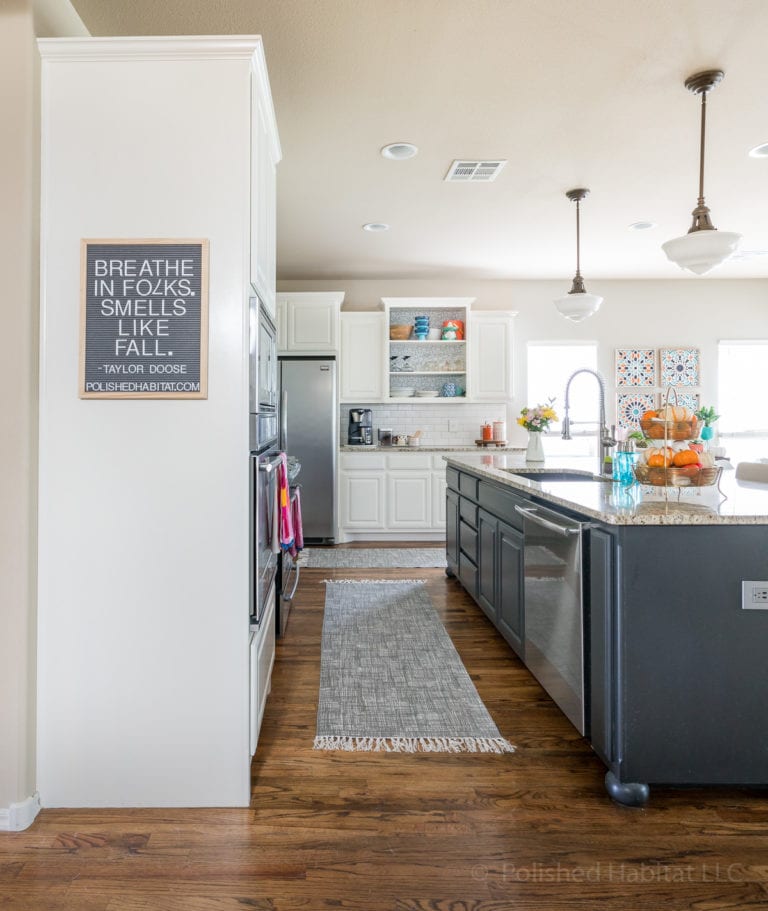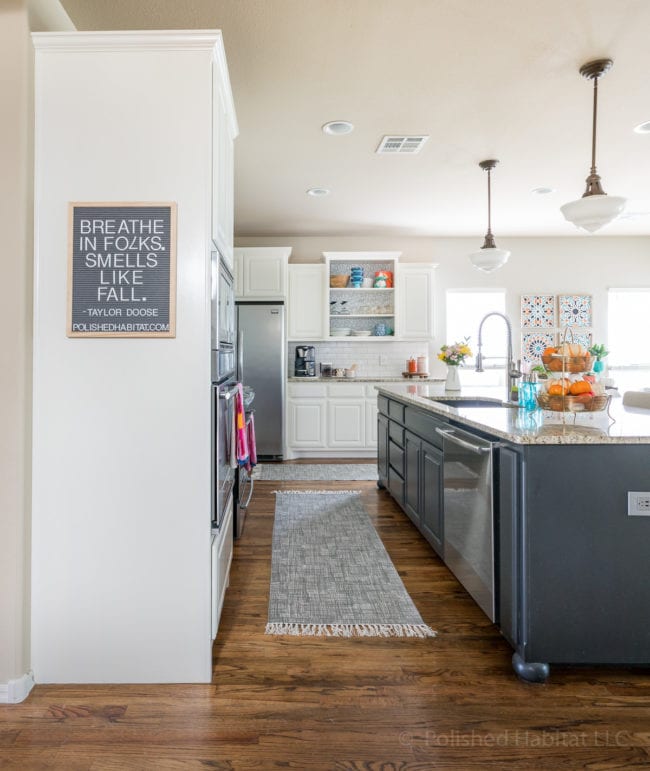 For those of you that don't spend all your time watching Gilmore Girls, Taylor Dooce is a character on the show.
So that's what I have on our boards for now! I'm sure some of them will be swapped throughout the season to others on the list I put together for you below!
Short Letter Board Quotes for Fall
Hello Pumpkin
Spice Season!
Hello
Football
Season!
Pumpkin spice
and
everything nice.
I'm
acorn-y
person.
Orange
you glad
it's autumn
I Love Fall
Most of All
Motivational Fall Letter Board Quotes
Fall's the
perfect time
to squash
your goals.
Turn over
a new leaf
this fall.
Fall Quotes from Gilmore Girls
"It's just my
favorite time
of year.
The whole world
changes color."
– Lorelei Gilmore
This is not an
herbal tea morning.
This is a
coffee morning.
-Lorelei Gilmore
"Breathe in,
Smells
Like Fall"
– Taylor Doose
Classic Fall Quotes
"And all at once,
summer
collapsed into
fall."
– Oscar Wilde
"Life starts all
over again when
it gets crisp
in the fall."
– F. Scott Fitzgerald
Leaves are falling &
coffee is calling
Funny Letter Board Sayings for Fall
If money grew
on trees,
fall would be
the best season!
Is fall
too late
to start
spring
cleaning?
Should I rake
the leaves
or close
the blinds?
I'm ahead:
My fall sweater
body is ready and
it's only September!
My house is ready
for Halloween –
the dust & cobwebs
are already out!
That's the 19 I've come up with so far! I bet I'll add some more to the list as the season goes on.
If you need a letter board, I spent some time searching through the board options on Amazon and found some really great deals. For one price, you end up with a piece of decor you can update over and over again!